The Metalworks is an award-winning mid-rise condominium development by Fusion Homes in Guelph, Ontario. Located on 8 acres of premium riverside land, The Metalworks promises to be the beginning of a large transformation across Guelph's downtown. The development consists of five towers each sold and developed in phases.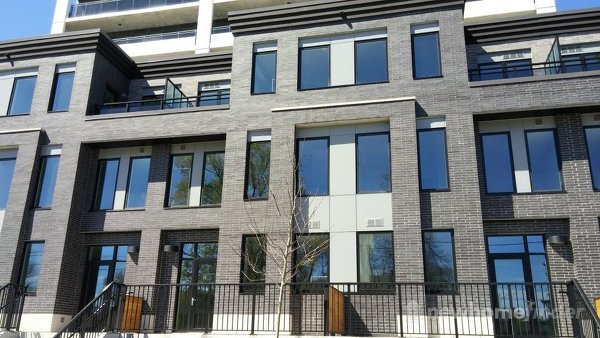 Today also marked the day that Fusion Homes broke ground on Phase 2 - The Studio - a 132-unit tower. Mayor of Guelph, Cam Guthrie, was there to congratulate Fusion Homes on their success. "It's not every day I get to cut a ribbon and break ground on the same project, on the same day." The Studio is expected to be completed in early 2019. The Phase one building has a 50 foot river walk along speed river, gym, party room, concierge and an outdoor courtyard. Phase Two's The Studio will add to the amenities in the community including a Outdoor Fire Pit, Guest Suite, Lounge, Recharge Retreat, Chef's Kitchen and Dining Room.

The heritage building located at The Metalworks continues to be restored, where a craft distillery, restaurant and offices will be located.

Today Fusion Homes celebrated two achievements with The Metalworks development. First they cut the ribbon on the Phase 1 tower marking its official opening to residents, who began moving in last week. The 133-unit tower with it glass panels, white lines and brick podium is sharp and sophisticated.