See on Map

New Home Developments found inside current map area:

1.4 km

Condos and singles in Woodstock

Rembrandt Estates


by Rembrandt Homes

Rembrandt Estates by Rembrandt Homes in Woodstock

0-0 ft2
Woodstock

2.8 km

Singles in Woodstock

Neighbourhoods of Devonshire


by Claysam Homes

Neighbourhoods of Devonshire by Claysam Homes in Woodstock

2,224-2,224 ft2
Woodstock

13.9 km

Bungalows & two-storey singles in Ingersoll

Cloveridge Place


by Gatto Homes

Cloveridge Place by Gatto Homes in Ingersoll

0-0 ft2
Ingersoll

14.6 km

Singles in Ingersoll

Harrisview


by Sifton Properties

Harrisview by Sifton Properties in Ingersoll

0-0 ft2
Ingersoll

15.2 km

Singles in Ingersoll

Whiting Creek


by Capital Homes

Whiting Creek by Capital Homes in Ingersoll

1,891-2,180 ft2
Ingersoll

19.9 km

Singles in Oxford County

Oxford's Camelot


by BGS Homes

Oxford's Camelot by BGS Homes in Norwich

0-0 ft2
Norwich

22.5 km

Detached Homes in Plattsville

Plattsville Estates


by Claysam Homes

Plattsville Estates by Claysam Homes in Plattsville

2,200-2,200 ft2
Plattsville

30.1 km

Singles in Ayr

Ayrshire Ridge


by WrightHaven Homes

Ayrshire Ridge by WrightHaven Homes in Ayr

2,245-2,245 ft2
Ayr

35.5 km

Singles in Brantford

The Links


by Country Green Homes

The Links by Country Green Homes in Brantford

0-0 ft2
Brantford

36.8 km

2700 towns & singles in Brantford

Wyndfield


by Empire Communities

Wyndfield by Empire Communities in Brantford
$549,990- $549,990
1,008-3,441 ft2
Brantford

37.3 km

Lofts in Brantford

The Lofts


by Surreal Homes

The Lofts by Surreal Homes in Brantford

0-0 ft2
Brantford

38 km

Steps from Thames River in London

Victoria on the River


by Sifton Properties

Victoria on the River by Sifton Properties in London

0-0 ft2
London

38.7 km

18-storey condo in Vancouver

Pinnacle on the Park


by Pinnacle International

Pinnacle on the Park by Pinnacle International in Vancouver

0-0 ft2
Vancouver

40.4 km

Detached homes in South Brantford

Riverwalk West


by Kingwood Homes

Riverwalk West by Kingwood Homes in Brantford

3,400-3,400 ft2
Brantford

40.4 km

Towns and singles in Brantford

Riverwalk East


by Kingwood Homes

Riverwalk East by Kingwood Homes in Brantford

0-0 ft2
Brantford

41.5 km

Singles in London

Ballymote Woods


by Sifton Properties

Ballymote Woods by Sifton Properties in London

1,784-2,549 ft2
London

42.8 km

Towns, Semis & Singles in Brampton

Echo Park


by Winzen

Echo Park by Winzen in Brantford

0-0 ft2
Brantford

43.9 km

Towns and Singles in Brantford

Brantview Heights


by Liv Communities

Brantview Heights by Liv Communities in Brantford

0-0 ft2
Brantford

44.2 km

Tallest residential tower in London

Azure Condominiums


by Tricar Group

Azure Condominiums by Tricar Group in London

0-0 ft2
London

45.6 km

Detached condominiums in North London

The Legacy of Upper Richmond Village


by Graystone Homes

The Legacy of Upper Richmond Village by Graystone Homes in London

1,507-1,800 ft2
London

45.8 km

154 condominium suites

VillageNorth II


by Tricar Group

VillageNorth II by Tricar Group in London

0-0 ft2
London

47.3 km

74 single family homes in London's north end

Hickory Heights


by Ironstone Building Company

Hickory Heights by Ironstone Building Company in London

0-0 ft2
London

47.3 km

Singles in London

Woodholme Park (GH)


by Gentrac Homes

Woodholme Park (GH) by Gentrac Homes in London

0-0 ft2
London

47.3 km

Large singles on large lots in London

Woodholme Park


by Sifton Properties

Woodholme Park by Sifton Properties in London

0-0 ft2
London

47.3 km

Detached condos in NW London

The Sanctuary at Sunningdale West


by Graystone Homes

The Sanctuary at Sunningdale West by Graystone Homes in London

1,495-1,890 ft2
London

47.5 km

Steps from a golf course

Stonebridge on Sunningdale


by Rembrandt Homes

Stonebridge on Sunningdale by Rembrandt Homes in London

1,973-1,973 ft2
London

48 km

Condominiums in Andover Trails

Westwood Village Condominiums


by Sifton Properties

Westwood Village Condominiums by Sifton Properties in London

0-0 ft2
London

48.1 km

Build custom home on 50' lot

Fox Field Community


by Patzer Homes

Fox Field Community by Patzer Homes in London

0-0 ft2
London

48.8 km

Single homes in London

Napa


by Ironstone Building Company

Napa by Ironstone Building Company in London

0-0 ft2
London

48.8 km

Singles in London

Foxfield Phase III


by Patzer Homes

Foxfield Phase III by Patzer Homes in London

0-0 ft2
London

49.3 km

200 single family and towns

Westfields


by Kenmore Homes

Westfields by Kenmore Homes in London

2,579-2,579 ft2
London

49.9 km

Singles in London North

West Coronation Community


by Palumbo Homes

West Coronation Community by Palumbo Homes in London
$399,900- $399,900
1,900-1,900 ft2
London

52.4 km

Singles in Ilderton on 50-60' lots

Timberwalk


by Sifton Properties

Timberwalk by Sifton Properties in Ilderton

1,730-1,730 ft2
Ilderton

53 km

50' - 60' lots from the $400s

Warbler Woods


by Sifton Properties

Warbler Woods by Sifton Properties in London

1,913-2,728 ft2
London

53.2 km

Townhome condos in London

Avant at Riverbend


by Fusion Homes

Avant at Riverbend by Fusion Homes in London

0-0 ft2
London

53.3 km

89 Executive Towns in London West

Amour Riverbend


by Forest Park Homes

Amour Riverbend by Forest Park Homes in London

1,653-1,653 ft2
London

53.5 km

The Future is Here

West 5


by Sifton Properties

West 5 by Sifton Properties in London

0-0 ft2
London

53.5 km

At London's Highest Point

The Avenue


by Sifton Properties

The Avenue by Sifton Properties in London

0-0 ft2
London

59.1 km

64 detached homes on cul-de-sacs in Ancaster

The Woodlands


by Losani Homes

The Woodlands by Losani Homes in Ancaster
$916,900- $916,900
3,353-3,353 ft2
Ancaster

63.9 km

Singles & towns in Ancaster

Astoria Grand


by Losani Homes

Astoria Grand by Losani Homes in Ancaster
$414,900- $439,900
1,288-2,909 ft2
Ancaster

64.5 km

6 estate homes in Dundas

Dundas (ZH)


by Zeina Homes

Dundas (ZH) by Zeina Homes in Dundas
$3,499,999- $3,499,999
0-3,950 ft2
Dundas

66.2 km

Townhomes in Ancaster

Cortland


by Marz Homes

Cortland by Marz Homes in Ancaster

0-0 ft2
Ancaster

66.5 km

Towns and Singles in Ancaster

Tiffany Hill


by Rosehaven Homes

Tiffany Hill by Rosehaven Homes in Ancaster
$884,900- $1,089,990
1,687-3,448 ft2
Ancaster

67.1 km

3000 towns & singles in Caledonia

Avalon


by Empire Communities

Avalon by Empire Communities in Caledonia
$409,990- $729,990
1,254-3,220 ft2
Caledonia

68.5 km

Condos in Hamilton

Scenic Trails


by Starwood Homes

Scenic Trails by Starwood Homes in Hamilton

0-0 ft2
Hamilton

71 km

Tow and three-storey townhomes in Waterdown

Kaleidoscope


by Liv Communities

Kaleidoscope by Liv Communities in Waterdown

1,448-2,562 ft2
Waterdown

73.1 km

Towns & Singles in Cambridge

Grand River Woods (Cr)


by Crystal Homes

Grand River Woods (Cr) by Crystal Homes in Cambridge

1,240-3,162 ft2
Cambridge

Featured in Woodstock
Here is your opportunity to LIV on the edge of Brantford at Brantview Heights! Coming in 2017 with easy access, this community is situated at Elgin Street & Garden Avenue, in the most accessible pa...
Learn more
See on Map
BH
West 5. The most visionary, sustainable lifestyle destination. Ever. It will change everything, innovation and experience. Redefined. Connected, interconnected, in tune with your lifestyle. With de...
Learn more
See on Map
W5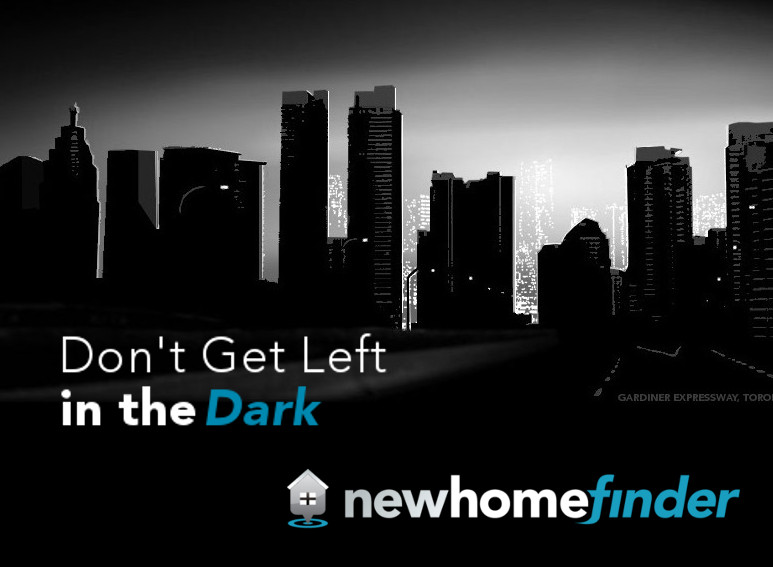 Avalon is a new home development by Empire Communities located in Caledonia, Ontario, Canada. Empire promises to release a selection of townhomes and single detached homes here ranging from 1200 to...
Learn more
See on Map
Av