CANADA-Over 1 million Canadians searched the web for answers on when the first day of spring will arrive.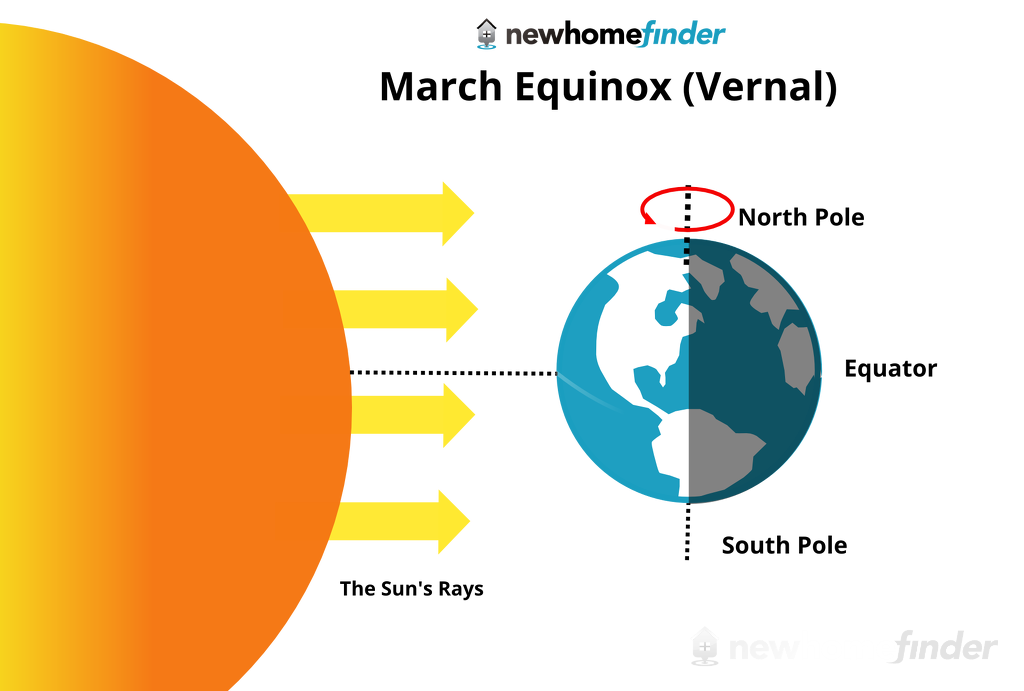 The March Vernal Equinox

The March equinox marks the moment the Sun crosses the celestial equator. Most March equinoxes occur on March 21st. However this year we experienced our earliest equinox since 1896. Equinoxes can occur as early as March 19. For many Canadians, spring marks home buying season. Equinox is one of the most successful weekends of the year for home builders.

If you, like many, thought the first day of spring was today, March 21st, you'd be wrong. You missed it. It was yesterday around noon. Two equinoxes occur every year, one in spring and another in fall. On these days, there are nearly equal amounts of daylight and darkness.