| | | | | |
| --- | --- | --- | --- | --- |
| 3,665 sq.ft | 4 beds | 4 baths | 2 car garage | 49' lot |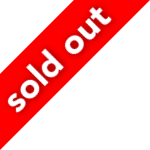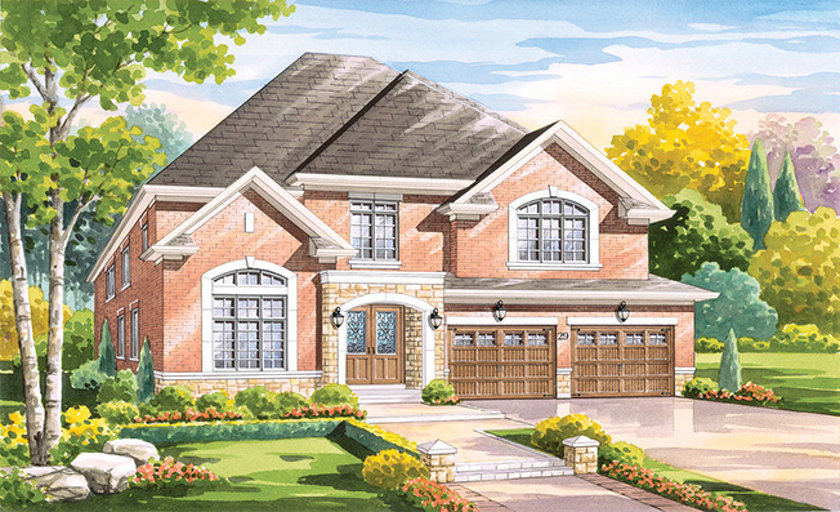 FEATURES
Superior architecturally controlled home designs of French Chateau and Classical architecture.

Premium exterior materials and features including tumbled clay brick, stone, stucco and precast stone with masonry detailing such as stone windowsills, soldier coursing, keystones and complementary mortar (as per elevation).
Dramatic roof lines with French dormers, decorative metal accenting and cupolas (as per elevation).
Grand 8' front entry doors with decorative wrought iron insert and elegant premium grip set.
Verandas are a gracious feature on many of Highmark's homes. Where provided, verandas are poured concrete.
Energy Star certified colour-coordinated low-maintenance vinyl casement windows throughout with fusion welded frames and sashes. Windows on front elevation to have decorative grills themed to architecture. Basement windows to be vinyl sliders. Multi-Point locking system with screens on all operable windows excluding basement windows.
Distinctly designed "Carriage Series" sectional wood garage doors with glass inserts (as per elevation).
Quality self-sealing roof shingles with limited lifetime manufacturer's warranty.
Oversized, intricate metal coach lamps themed to architecture.
Superior 2" x 6" wood exterior construction.
Floor joists are spaced 12" apart throughout entire main floor for greater strength and comfort.
Engineered roof trusses with spruce plywood sheathing (no particle board or aspenite).
Pre-finished aluminum soffits, fascia and downspouts offering minimal maintenance.
ecorative frieze board.
Exterior posts, pickets and handrails (as per elevation or as required by grade).
Sliding patio door with screen or garden door (as per plan).
Convenient door from house to garage (grade permitting).
Two exterior hose bibs (one in garage, one at rear). Hot and cold water taps provided in garage.
Paved asphalt driveway.
"Holiday" receptacle in soffit for exterior seasonal lighting.
Fully sodded front, side and rear yard.

INTERIOR FEATURES

9' ceiling height on main level, 8' ceiling height on second floor.Raised and vaulted ceilings as per plan.
Main staircase, handrail and nosing to be oak with choice of natural or stained finish. Finished lower level with oak staircase, as per plan.
Purchaser's choice of 3 picket designs, including 2 iron and 1 oak (1¾"). Choice of natural or stained finish for oak pickets and handrail.
Choice of three flooring materials throughout main floor including oak hardwood (3 ¼" x ¾"), premium ceramic tile up to 18" x 18", and designer broadloom. Foyer/entry, Laundry and all Bathrooms to be ceramic tile. Bedroom areas to be a premium broadloom.
Choice of berber carpet and 35oz broadloom with 7/16" foam underpad in all non-tiled areas on second floor.
5/8" tongue and groove subflooring throughout to be glued, sanded and screwed in place• Metal edge finish where ceramic flooring abuts other flooring materials.
Choice of two interior door styles.
Choice of 2 interior door hardware styles as per plan.
Oversized 5" baseboards with complementary back band casing throughout all finished areas with quarter round on tiled and hardwood areas.
Walk-in Pantry and Servery as per plan.

FIREPLACE

Oversized direct vent gas fireplace with flat black trim and choice of custom surrounds, including precast stone and natural stone/wood combination.

FINISHED LAUNDRY AREA FEATURES

Choice of storage cubbies with hooks or lower cabinets with laminate countertop as per plan.
Laundry tub in cabinet with hot and cold water faucets.
Dryer vented to exterior.

KITCHEN FEATURES

Dramatic designer Kitchens with premium cabinetry and oversized chef's station/island (as per plan). Purchaser can choose 2 colours and door styles per Kitchen.
Extended height upper cabinets in Kitchen.
Imported luxurious granite countertop custom-made for your Kitchen and Servery (as per plan) with choice of four colours.
Flush breakfast bars and islands (as per plan).
Double stainless steel undermount sink with pull-out faucet.
Stainless steel hood fan above stove vented to the exterior.
Rough-in plumbing and electrical for future dishwasher (installation of dishwasher not included).

BATHROOM FEATURES

Luxurious Powder Room with choice of two furniture-style vanities, vessel sinks or drop-in sinks with complementary upgraded faucets and matching accessories, and choice of framed mirrors.
Luxurious Ensuite with premium cabinetry, laminate top, elegant oversized corner or rectangular bath and separate shower with marble surround and glass shower door (as per plan).
Ensuite shower to include 7" rain showerhead.
Purchasers' choice of quality cabinetry for vanity in main bath, shared bath and ensuite #2 (as per plan) with laminate countertops.
Bathrooms other than Powder Room and Ensuite to have curved shower rods in all bathtubs, and standard plumbing fixtures, bathroom accessories and mirrors.
Choice of premium imported ceramic wall tile for tub enclosure and/or shower stall walls up to 8"x10". Ensuite separate tub to have matching floor tile on tub skirt, deck and two rows in height surrounding tub (as per plan).
Quality faucets for all vanities.
Pressure balance valve in all showers.
Ceiling lighting and/or strip lighting in all bathrooms.
Energy efficient water saver shower and toilet tanks.
Privacy locks for all bathroom doors.
Water resistant board used for all separate shower enclosures, where applicable

LIGHTING AND ELECTRICAL FEATURES

200 AMP, 32 breaker electrical services.
White Decora switches and plugs.
Electrical outlets in all bathrooms and powder room include ground fault interrupter.
All wiring in accordance with Ontario Building Code and Hydro standards.
Switched light fixtures in all rooms.
Two electrical outlets in the garage plus one outlet per garage door for future garage door openers.
Hard-wired, inter-connected smoke detector in main hall, upper hall and basement.
Hard-wired carbon monoxide detector.
Door chime to be provided.
Rough-in security system including, 2 roughed-in security camera locations.
Rough-in central vacuum inlets, dropped to the basement.
"Holiday" switch and receptacle for exterior seasonal lighting.
Exterior, weatherproof electrical outlets (one on front porch and one at rear entry).

HEATING/INSULATION AND ENERGY EFFICIENT FEATURES

Forced air high-efficiency gas furnace with electronic ignition vented to exterior.
Hot water tank or tankless heater (Energy Star qualified), power vented or direct vent on a rental basis.
All ducting sized for future air conditioning.
Main ventilation trunks to be taped for greater air flow and efficiency.
All exterior walls, openings and plugs are insulated, taped and draft sealed.
Thermostat centrally located on main floor.
Insulation to exterior walls and roof and in basement will meet or exceed Ontario Building Code standards (R50 blown insulation in attic, R31 foam insulation in all living area floors above garages and porches, R22 batt insulation for exterior walls, R12 blanket wrap in basement).
ouse sealed with vapour barrier as per Ontario Building Code.
All windows and doors fully caulked on the exterior.
Weather stripping on all exterior doors.
Heat Recovery Ventilator (HRV).

PAINTING

Choice of two paint colours (low VOC) for walls throughout home in a flat finish.
Trim and doors to be painted white semi-gloss.
Sprayed stippled ceilings with smooth borders (excluding closets) in all rooms except Kitchen, Breakfast/Dinette area, Bathrooms, Powder Room and Laundry Room which will have smooth ceilings.
Exterior paint colours have been selected in accordance with Architectural Controls to create a pleasing streetscape.

EXTERIOR DECKS AND WALK OUTS

Where decks are designated due to grade condition, Highmark will provide a wood deck off the main floor rear door with stairs to grade and provide oversized vinyl casement windows in the rear basement. Deck size varies per home design. Ask for details.
Where walkout grade conditions are designated, Highmark will provide a vinyl sliding patio door and full sized vinyl casement windows in the rear of the basement, an additional exterior light, an additional electrical outlet and a wood deck off the main floor. Decksize varies per home design. Ask for details.

MEDIA COMMUNICATIONS

Highmark will bring your home to life with a structured cabling system to facilitate your communication needs today and in the future. The system allows for the delivery of any service to any room that you select: Internet, phone, fax, cable TV, audio, security cameras, even an in-home computer network. Structured Wire Package to include 4 Cat5 wires (for telecommunications, camera, voice or data applications) and 2 RG6 wires (for audio video and television applications). Each wire will be individually run from Purchaser's choice of location to an area adjacent to the hydro panel. Outlets are terminated in the rooms selected by the Purchaser and the Purchaser can choose if Cat 5 wiring is to be used for voice or data. Outlets are terminated and are complete with finishing plates in the finished living areas (no additional drilling required and no obtrusive surface jacks).

INTERIOR DESIGN CONSULTATION PROGRAM

Purchasers can visit the Décor Studio at Vintages Sales Centre during browsing hours.
Purchasers will be invited to Interior Design seminars covering a broad range of topics to assist in the colour and feature selection process.
Colour Selection Process. Purchasers will have two consultations with Highmark's designer including one for structural/electrical/plumbing features and one additional consultations for interior colour selections.

MULTI-YEAR NEW HOME TARION WARRANTY

1 year on all materials and workmanship.
2 years on heating, plumbing, electrical systems.
2 years on building envelope integrity and water penetration.
7 years on any major structural defects.

THE HIGHMARK DIFFERENCE

Every homeowner will be offered an exclusive 'frame walk' during the construction process.
Each Purchaser receives a comprehensive Homeowner's Manual covering a range of topics to better understand and maintain your home.
Exceptional After Sales and After Move-in Service Program with a commitment to ongoing communication and updates.