50' Bungalow
The Van Gogh (elevation C)
| | | | | |
| --- | --- | --- | --- | --- |
| 2,078 sq.ft | 2 beds | 2 baths | 2 car garage | 50' lot |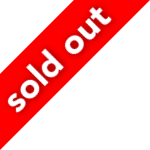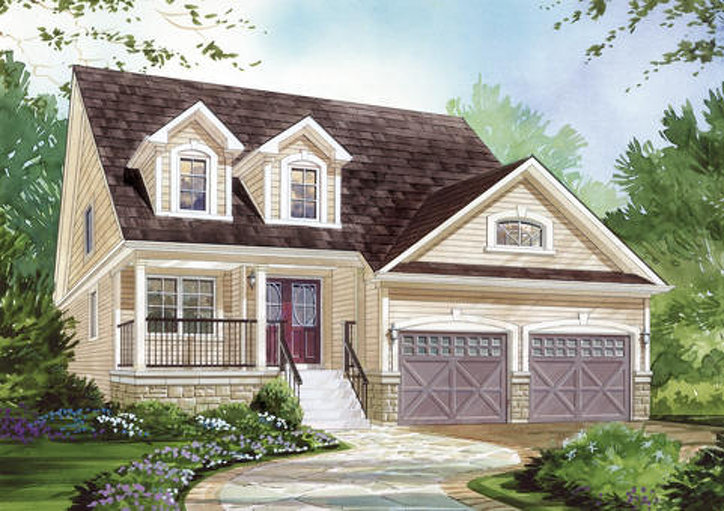 Exterior Features
Quality clay brick or stone construction to front elevation (as per plan)
All exterior colour schemes and colour combinations are architecturally controlled. Purchaser has choice from Vendor's exterior colour scheme, subject to Vendor's discretion
Sides and rear elevation to have vinyl siding
Raked masonry joints at front of house
Pre-finished, maintenance-free aluminum soffits, fascia, eaves and downpipes
Self-sealing asphalt roof shingles, which include manufacturer's warranty
Raised sectional roll-up garage doors
Two exterior hose bibs, one at rear and one in garage
Lot fully graded and sodded to municipal requirements (no grade changes permitted)
Precast walkway slabs to front entry
Crushed stone driveway
Pressure treated wood deck and stairs incl. (as per plan)
Three trees supplied by vendor.
Interior
Elegant, upgraded oak handrails and spindles on stairwells to finished areas in natural finish (as per plan)
Main staircase to consist of paint grade stringer and carpet grade steps
Direct vent gas fireplace with cultured marble facing and paint grade mantle in family room (optional as per plan)
Textured stippled ceiling in all rooms except kitchen, breakfast area and washrooms
Decorative columns (as per applicable plan)
Quality 40 oz broadloom with 12mm foam underpad, wall to wall in all living areas except where ceramic flooring has been designated and excluding unfinished basement area. (Choice of one colour throughout from Vendor's standard samples.)
Colonial trim to include 2-3/4" casing and 4-1/16" baseboard with choice of "Series 800" or "Classique" doors except where indicated as sliding doors. (Not applicable to cold storage or exterior doors.)
All archways to be trimmed
Ceramic floor tiles in foyer, powder room, all bathrooms, main floor laundry, kitchen and breakfast area (as per plan), selected from Vendor's standard samples
All sub-flooring screwed down, nailed and joints sanded.
Kitchen, Bathrooms and Laundry
Pre-finished, quality kitchen cabinets, counter tops and vanities to be chosen from Vendor's standard samples
Vented exhaust fan over stove. Choice of colour from Vendor's standard samples
Double stainless steel sink with single lever Moen faucet with vegetable sprayer
Quality white bathroom fixtures
All showers to include a pressure balance (temperature control) faucet
Oval tub in ensuite bathroom (as per applicable plan)
Mirror included in all bathrooms and powder room
Single fibreglass laundry tub with separate drain and hook-up for automatic washer in laundry room
Exterior dryer vent.
Basement
Cold cellar (optional as per applicable plan)
Steel beam construction in accordance with architect's specifications
Basement walls to be poured concrete or concrete block (Vendor's option), with heavy duty damp proofing.
Energy-Saving
Exterior walls insulated with combinations R-20, R-32 in ceilings and R-12 on exterior basement walls two feet below grade
High efficiency, forced-air gas furnace
Maintenance free vinyl casement windows throughout except basement and garage (as per plan)
Sliding patio door with thermal break, (as per plan)
Steel clad insulated exterior door(s) with weather stripping. Excluding patio doors and garage exterior main door (where applicable.)
Windows and doors sealed with quality caulking for improved energy conservation
Screens on all operable windows and glass sliding doors.
Paint
All interior walls to be painted one colour throughout. Choice from Vendor's standard samples. Colonial doors and trim to be painted white.
Electrical
100 amp circuit-breaker panel with copper wiring throughout
Electrical light fixtures to be installed throughout, including bedrooms and exterior front elevation, excluding basement, living room and family room (where applicable)
Chrome strip lighting in all bathrooms and powder room
White light switches, plugs and plates
Combination smoke/carbon monoxide detector on each floor
One electrical outlet in garage and one exterior waterproof ground fault interrupter (GFI) at rear of home
Heavy-duty wiring and receptacle for stove and clothes dryer
Outlet for garage door opener
Recessed shower light in shower stall.
Rough-Ins; Rough-in telephone; Rough-in central vacuum; Rough-in electrical and plumbing for dishwasher; Rough-in cable television, two outlets (master bedroom and family room); Rough-in security.
NOTE
Vendor reserves the right to control exterior colour selections for the purpose of providing a pleasing streetscape.
Variations in uniformity and colour from Vendor's samples may occur in finished materials, kitchen and vanity cabinets and floor and wall finishes due to formal production processes.
Sheet goods may be seamed under certain condition.
Hardwood flooring may react to normal fluctuating humidity levels producing gapping or cupping, both considered to be within acceptable industry standards.
Purchaser to have choice of colours and materials available from Vendor's samples of the following, unless already ordered or installed.
Flooring in foyer, powder room, all bathrooms, main floor laundry, kitchen and breakfast areas. Ceramic wall tiled bathtub and separate shower enclosures (where applicable).
Quality 40oz broadloom wall to wall in living areas and bedrooms (choice of one colour throughout), except where ceramic flooring has been designated and excluding (unfinished) basement area.
Quality kitchen cabinets and countertops, bathroom vanity cabinets and countertops, and main floor laundry upper storage cabinets (where applicable).
Interior walls to be painted one colour throughout.
Architecturally controlled exterior colour package.
Purchasers are notified that the Agreement to which this Schedule is attached (the "Purchase Agreement") provides that the floor plans and materials describing and/or illustrating the dwelling and its layout and all rooms and/or areas contained therein and dimensions and specifications pertaining thereto, are subject to change and/or modifications by the Vendor without notice, as specified in the Purchase Agreement to which this Schedule is attached. All dimensions shown on the plans and specifications and without limitation, any artist's renderings, sales brochures and/or sales aids, models, and/or as are attached to the Purchaser can select such items as an extra for a supplemental charge plus all other applicable governmental taxes as may be determined by the Vendor.
Prices and specifications are subject to change without notice. Vendor has the right to substitute materials of equal or better value. This Schedule is subject to change without notice E. & O.E. March, 2012.