MILTON, ONTARIO
Under the majestic Niagara Escarpment and in close proximity to all of the GTA, Milton has become one of the most sought-after cities in Canada. Mattamy's newest village is a wonderful complement to their existing and already established Hawthorne Village communities.
Hawthorne South Village Sixteen Mile Creek currently offers an extensive collection of Condo Townhomes in a variety of interior and exterior designs.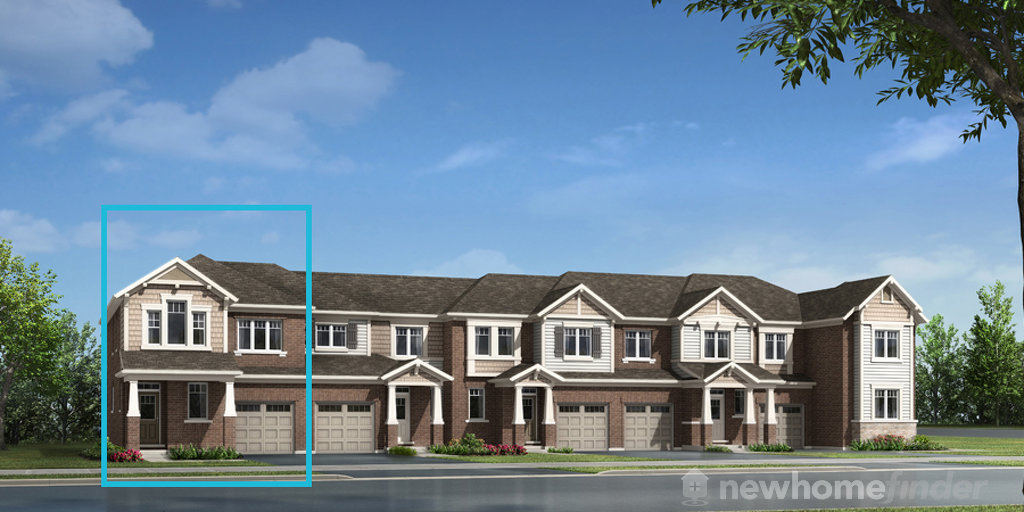 The population of Milton exploded when Mattamy Homes created Hawthorne Village and their signature WideLot new homes. Over a decade later Milton's population now exceeds 100,000 people. Mattamy's investments have reshaped this town into the modern city that it is today.
We invite you to explore some of the parks and amenities surrounding Hawthorne South Village in beautiful Milton:
Lowville Park
Lowville Park is also located off of Guelph Line about a minute's drive north of Brittania Road. The park is located in the escarpment valley carved by the Bronte Creek and is a great picnic destination for both small and large family gatherings. The park offers a clean river that children can play in and discover crayfish. It also has a toboggan hill, picnic tables, a nice sized playground and washroom facilities.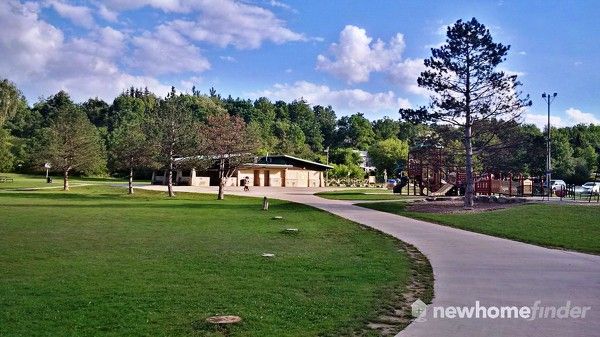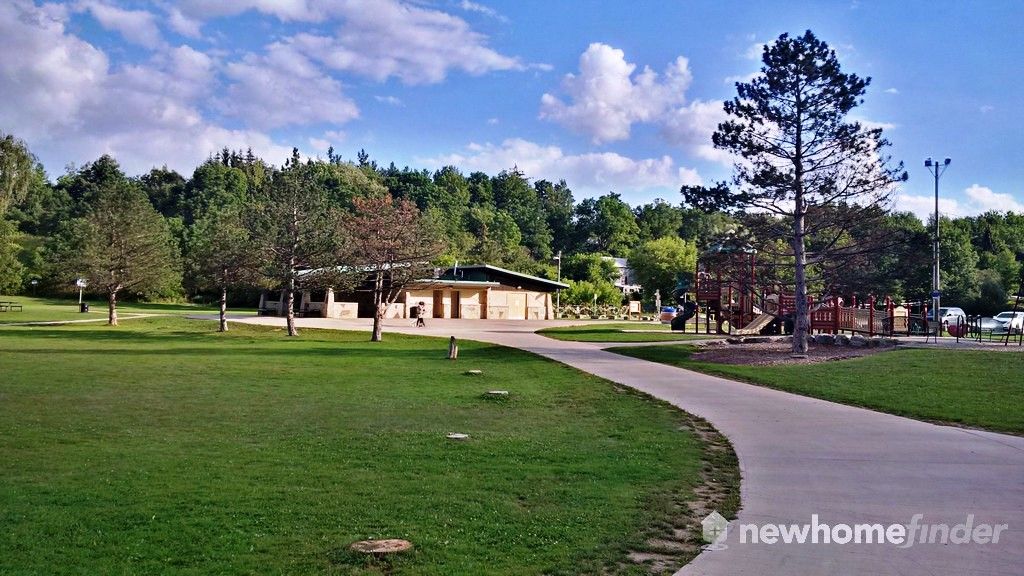 To get to Lowville Park from Mattamy's Hawthorne South community, take Brittania Road west for ten minutes until you reach Guelph Line. Turn right (north) on Guelph Line and take it to the bottom of the hill just where Guelph Line starts to turn left. Turn right on Lowville Park Road. [ 12 minute total drive ]
Mattamy National Cycling Centre
The Mattamy National Cycling Centre is the only velodrome of its kind in Canada and only second in North America that meets top international standards. The velodrome serviced the Pan Am Games until September 8, 2015 before reopening to the public. The track requires a specialty track bike which is available to rent for beginners.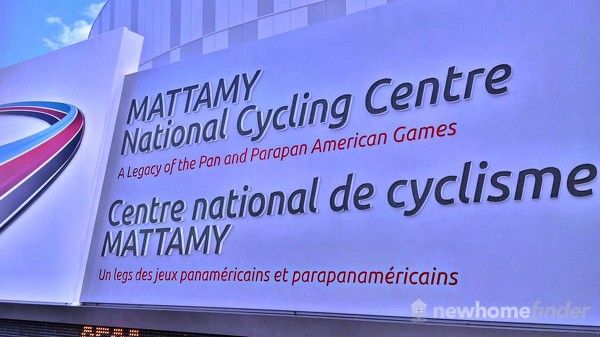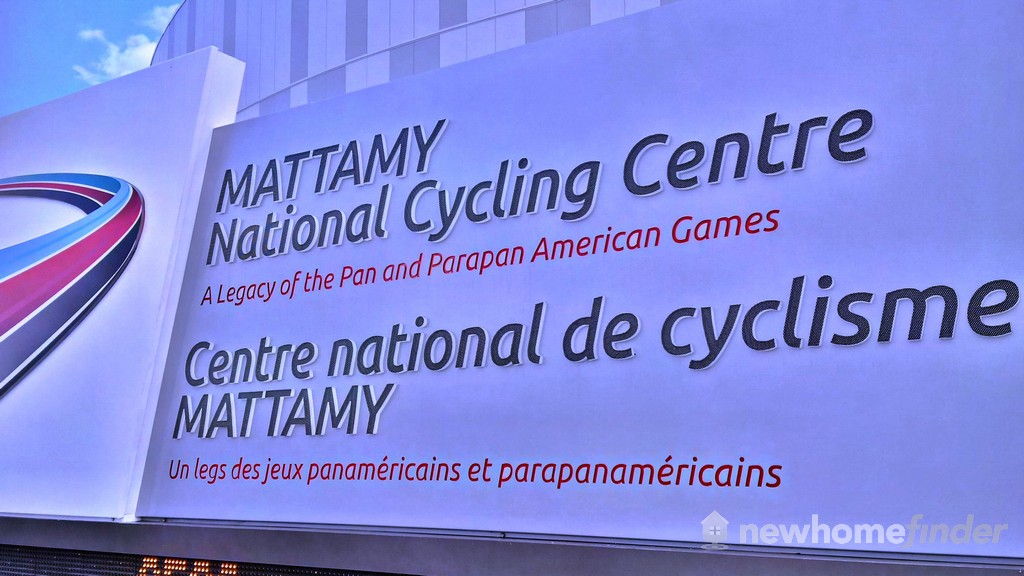 Milton Sports Centre
The Milton Sports Centre is located close to Hawthorne South. It offers drop-in skating, swimming, fitness, indoor soccer, cycling, basketball, badminton and much more.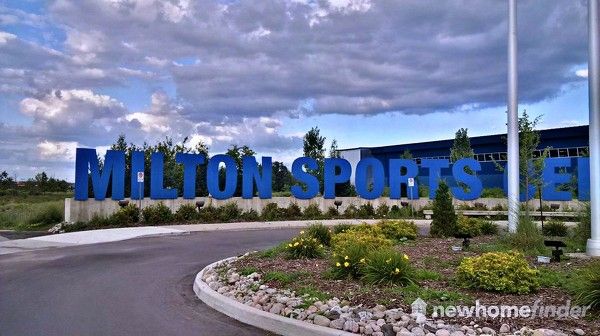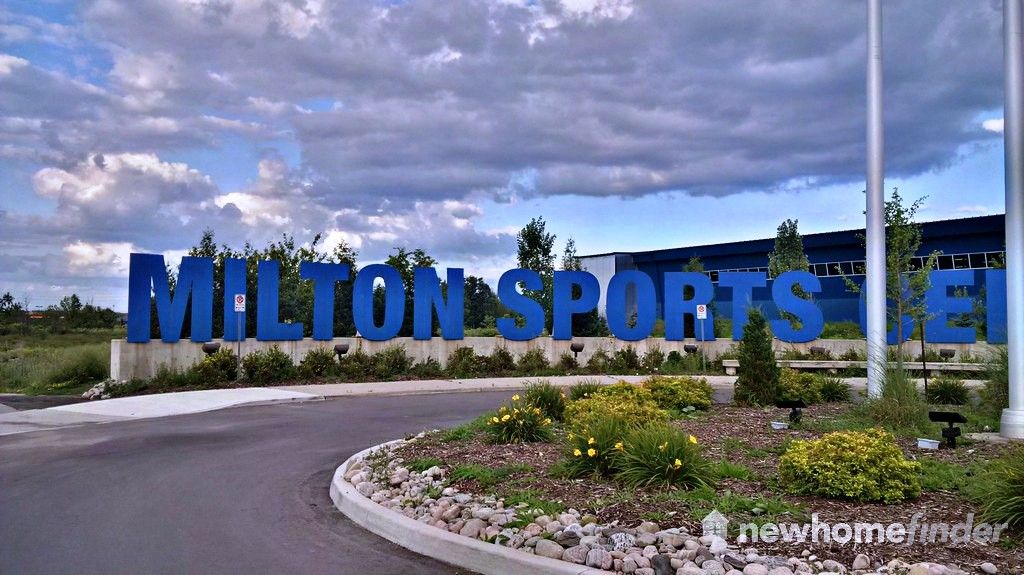 To get to Milton Sports Centre from Mattamy's Hawthorne South community, take Highway 25 north before turning left (west) on Derry Road. It is on the left about one minute up Derry Road.[ 5 minute total drive ]
Crawford Lake Conservation Area
Crawford Lake is part of the Niagara Escarpment world biosphere reserve and is an environmentally sensitive area. This meromictic lake (water layers don't intermix) is surrounded by a boardwalk and a 15th century reconstructed Iroquoian village, making it an area of natural and scientific interest.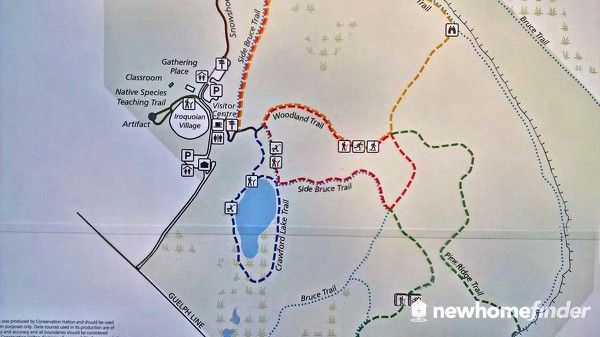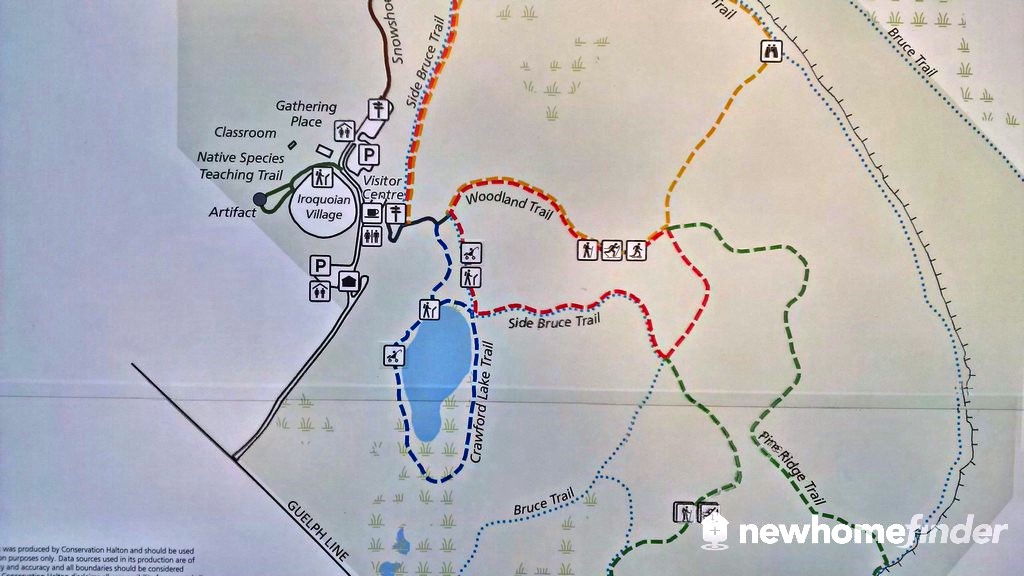 To get to Crawford Lake from Hawthorne South Village, take Brittania Road west to Guelph Line, turn right at Guelph Line and take it a few minutes north of Derry Road before turning right at Conservation Road. [ 16 minute total drive ]
Mattamy Hawthorne South Sales Centre
Hawthorne South in Milton is ideally located with commuter access to the 407, QEW and 401 freeways (5-15 minutes away). Please register with Mattamy to be alerted to their next release. Tell them you found them on NewHomeFinder.ca.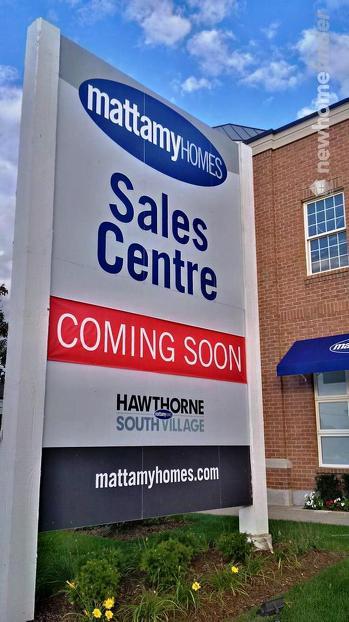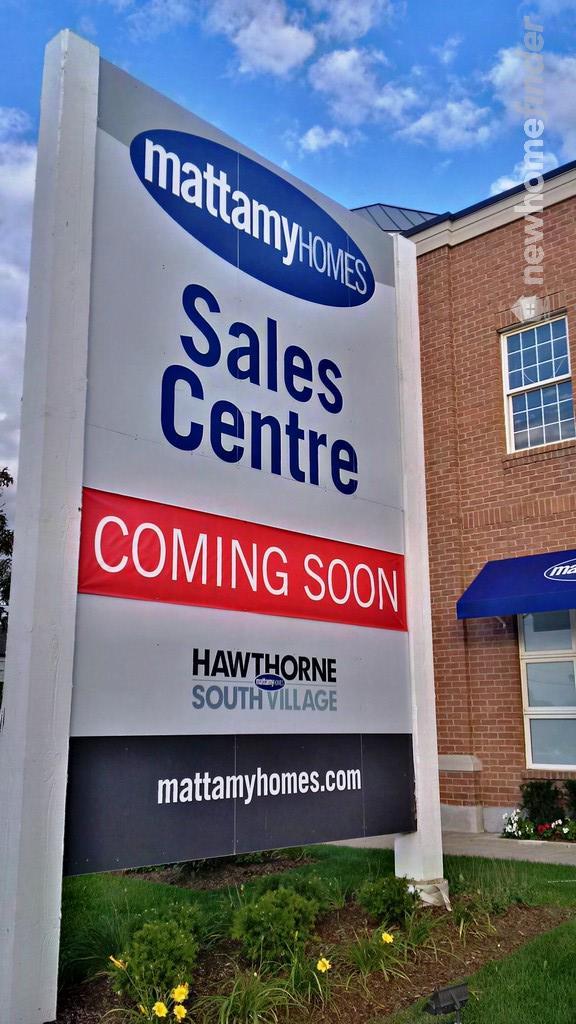 Hawthorne Village Sales Centre
| | |
| --- | --- |
| | Register for next phase of development |
10180 Derry Road, Milton, Ontario
905-875-2692
| | M | T | W | T | F | S | S |
| --- | --- | --- | --- | --- | --- | --- | --- |
| | 1pm | 1pm | 1pm | 1pm | 1pm | 11am | 11am |
| | 8pm | 8pm | 8pm | 8pm | 6pm | 6pm | 6pm |
| | Open | Close |
| --- | --- | --- |
| | 1pm | 8pm |
| | 1pm | 8pm |
| | 1pm | 8pm |
| | 1pm | 8pm |
| | 1pm | 6pm |
| | 11am | 6pm |
| | 11am | 6pm |
Open today