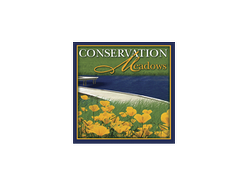 Conservation Meadows in Waterloo
Conservation Meadows is SOLD OUT!
WATERLOO, ONTARIO
Situated within walking distance of the Laurel Creek Conservation Area, Conservation Meadows offers easy access to the quaint town of St. Jacobs and its famous Farmer's Market yet remains close to amenities and convenient for commuting to the universities and major technology companies. Don't miss out on the last remaining 40' home lots and the peaceful and attainable family living available at Conservation Meadows.
Images of Conservation Meadows in Waterloo, Ontario:
March 12, 2015
March 12th, 2015 - We take a visit to Fusion's Homes Conservation Meadows. We discover a beautiful development with nice homes, although many lots have already sold.
Fusion sign on Conservation Dr.

Conservation Meadows - March 12

Nice little park next door to 56

Nice entrance! You can see how intense the light is

Really nice field next to house - look at that sky!

This is the back yard - Imagine?

Lot 144 and 143 - March 12, 2015

Another park! Only a few lots left that I found. Most sold! Beautiful homes here!