According to Canada Mortgage and Housing Corporation (CMHC) housing starts were trending upward, on pace to hit 204,669 units per year in Canada. This is up from a pace of 200,255 units in January. This trend is a six-month moving average of monthly seasonally adjusted annual rates (SAAR) of housing starts.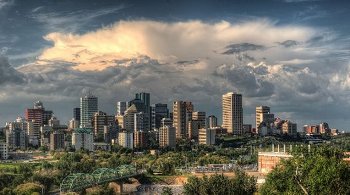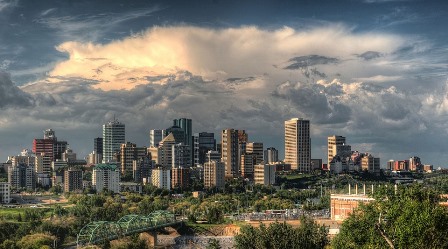 Beautiful Edmonton

St. Catharines has the highest level of housing starts since 1991. Two-thirds of the homes there were new singles while one-third were townhouses. Demand here has been driven up by the tight market in all of the Greater Toronto Area and relative affordability of the area. In Winnipeg, housing starts doubled compared to February 2016. Single detached homes were up 30% on the back of low builder inventory. Edmonton multi-family units doubled from the February 2016 as well despite an overhang of higher builder inventory.

Most of the housing start increase came from Toronto. Bob Dugan, CMHC Chief Economist, says "this winter has seen Canada's national housing starts trend upward, supported mostly by increased construction of homes in Ontario." The increase in Ontario is the highest since July of 2008 and offsets recent slowdowns in British Columbia. Activity also increased in Montreal in February mainly due to large projects in the downtown Montreal-Griffintown area adding nearly 3,000 units that are under construction. In Toronto single-detached home starts were at their highest level in February in more than ten years. This is in large part due to the tight supply of homes in the resale market. Apartment starts were down slightly for the month.