ARISS, ONTARIO
Usshers Creek is an estate development just a few minutes north of Guelph in the town of Ariss. Surrounded by nature you will find an exclusive collection of 15 one acre estate lots. Granite Homes has designed four bungalows and a two story home for this rural setting.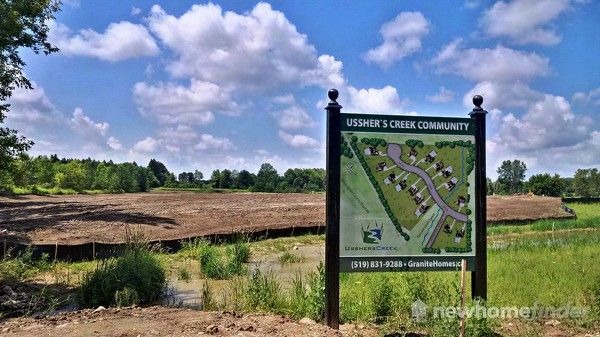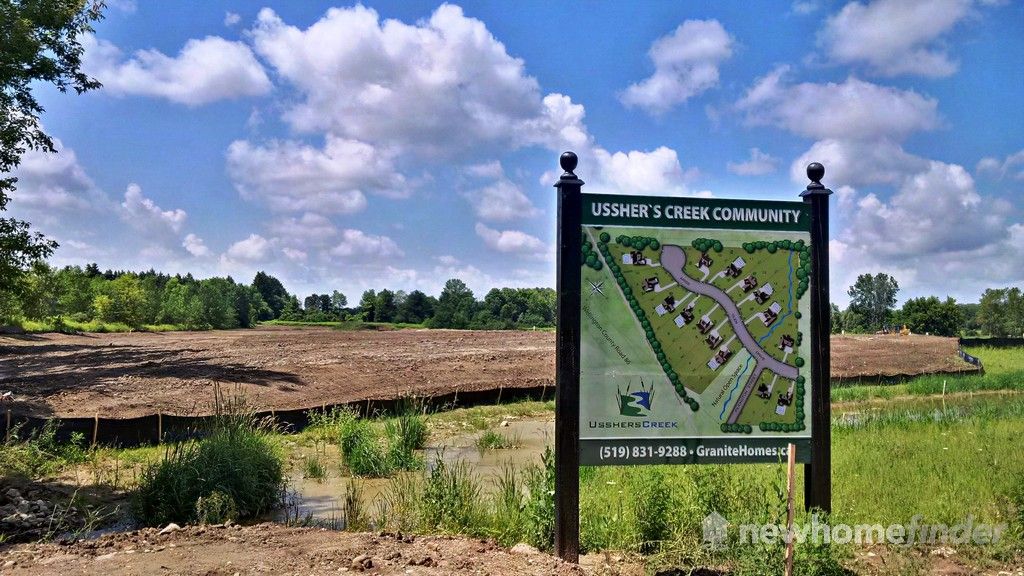 Usshers Creek estate homes can be customized to reflect your taste and lifestyle. Each home is appointed with many available options including 9' ceilings, brick, natural stone, decorative timber accents, premium carriage style garage doors, hardwood, porcelain tiles, granite countertops, custom cabinetry, undercabinet lighting, luxurious ensuites, air conditioning and an extended new home warranty.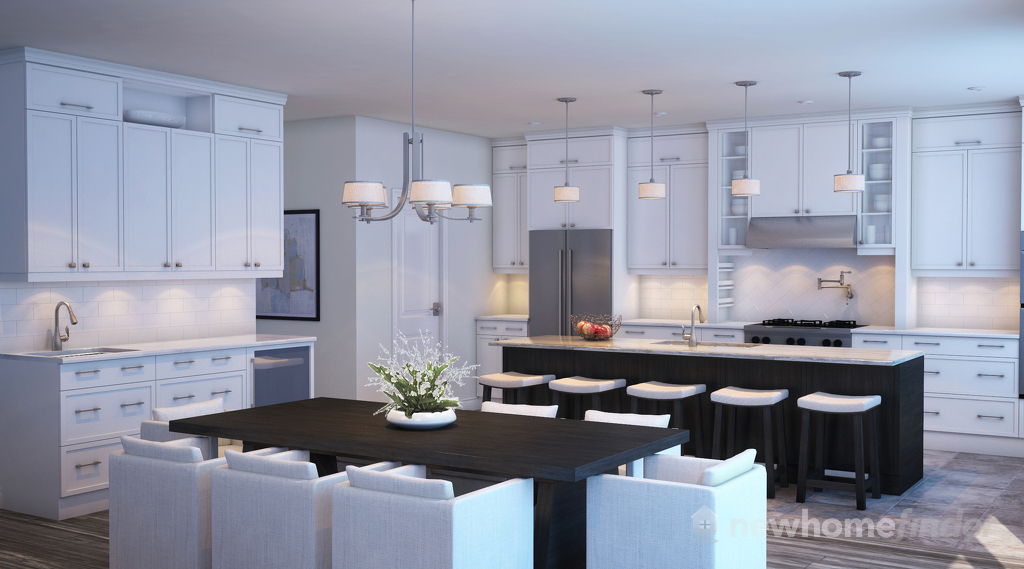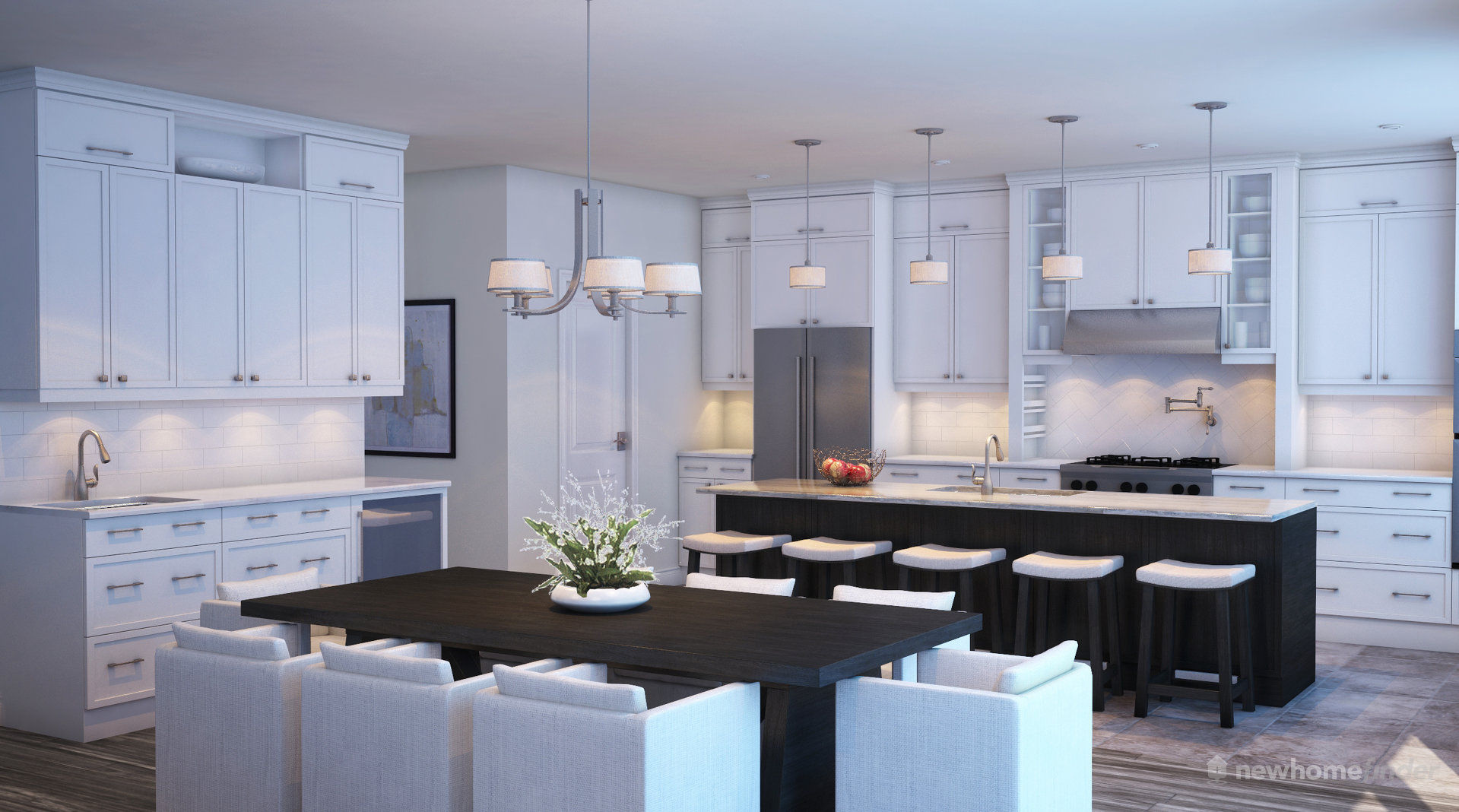 Ariss is located close to Guelph, West Montrose, Elora, Fergus and Waterloo. The town of Ariss centers around the Ariss Valley Golf and Country Club.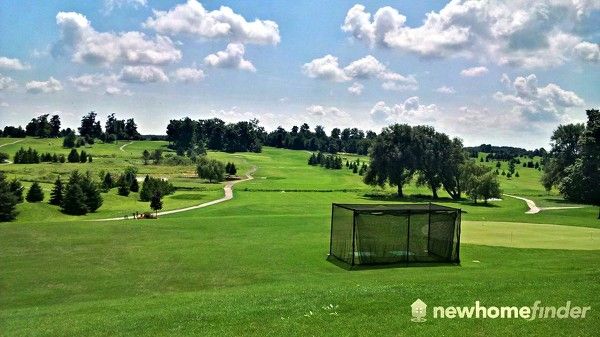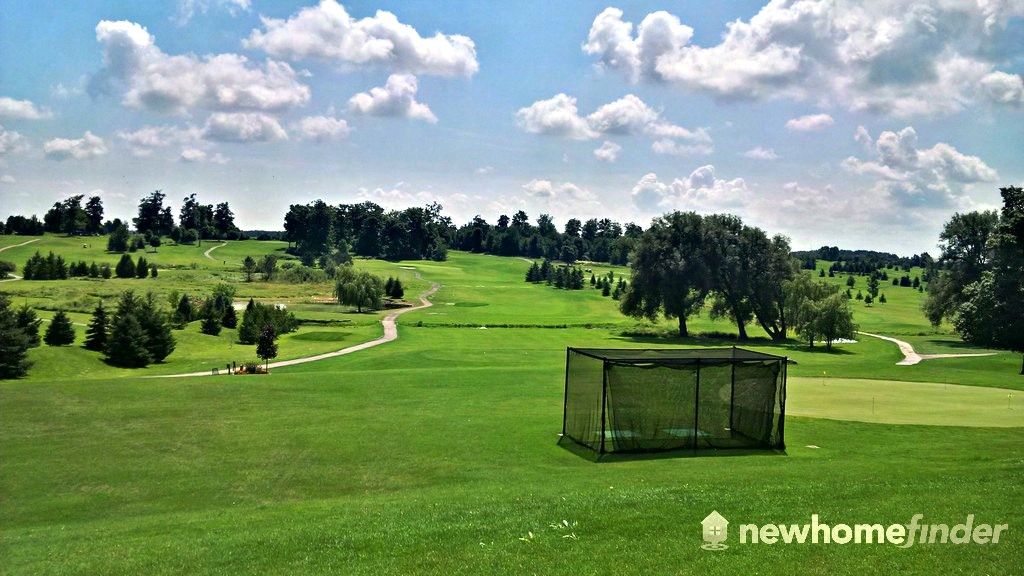 In West Montrose, you will find the West Montrose Covered Bridge which was created in 1881 and spans 198 feet across the Grand River. The bridge has been referred to as the "Kissing Bridge", a name common to most covered bridges due to the traditional toll of a kiss. The bridge is the last covered bridge in Ontario.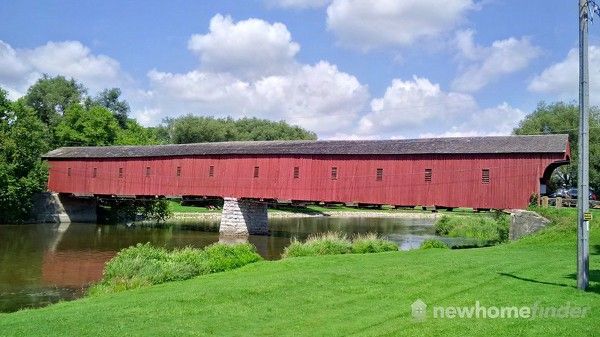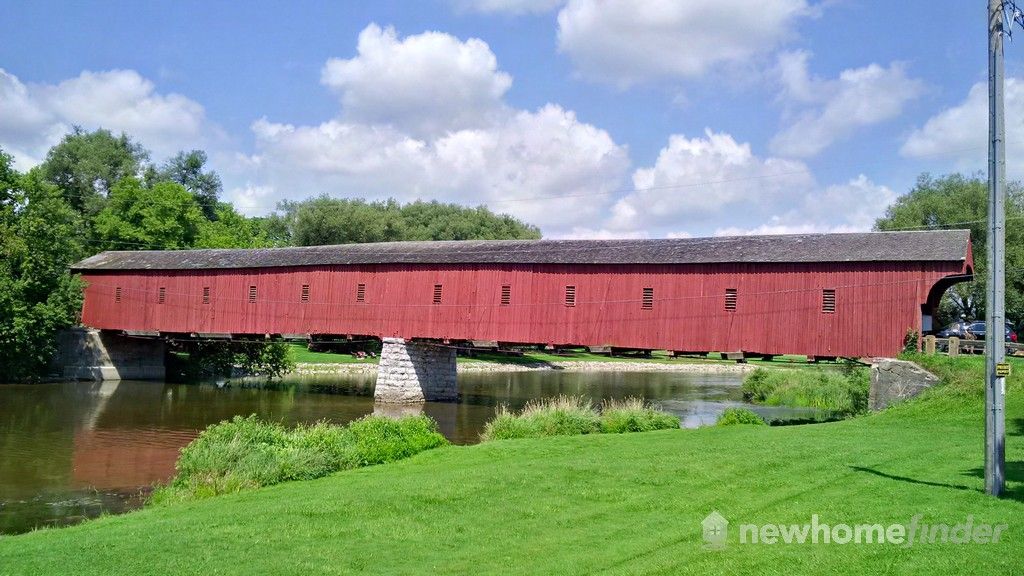 The Kissing Bridge Trailway runs right through the Usshers Creek development. Named after the West Montrose Covered Bridge, the trail runs 45km through rural areas, rivers and wetlands along a former railway. The trail is popular with cyclists looking for a long flat off-road ride.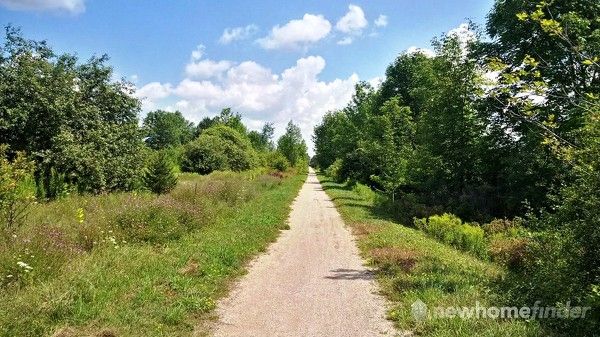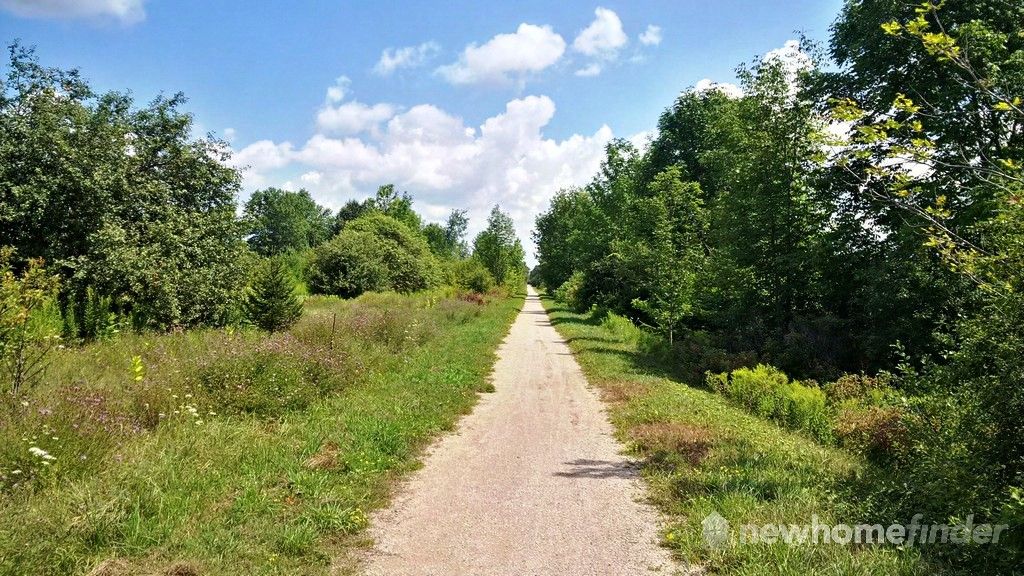 Highway 86 turns into Elmira Road in Guelph. If you follow it south for about ten minutes from Usshers Creek you will arrive at Costco, banks, LCBO and Zehrs. Across the street from Costco, you will find the West End Community Centre which contains pools, hockey arena, gym and a Guelph Public Library.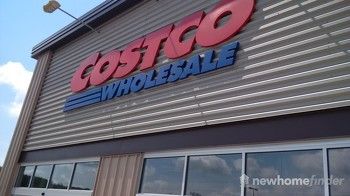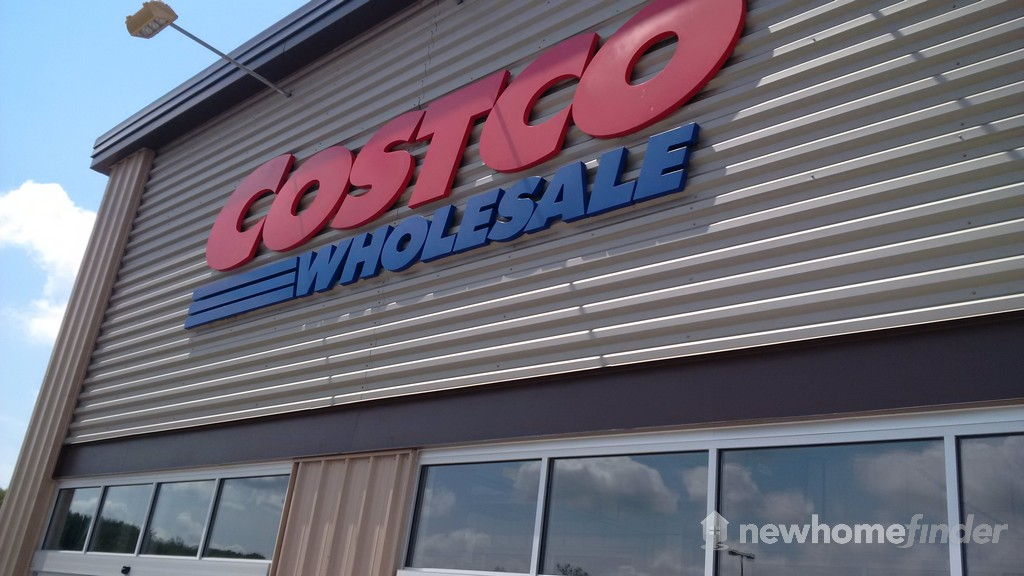 About ten minutes east of Usshers Creek you will find Guelph Lake Conservation Area. If you park on Victoria Road at the Speed River, you can enter trails that go all the way to the lake. On the other side of Victoria you will find Royal Recreation Trail which takes you all the way to downtown Guelph and beyond.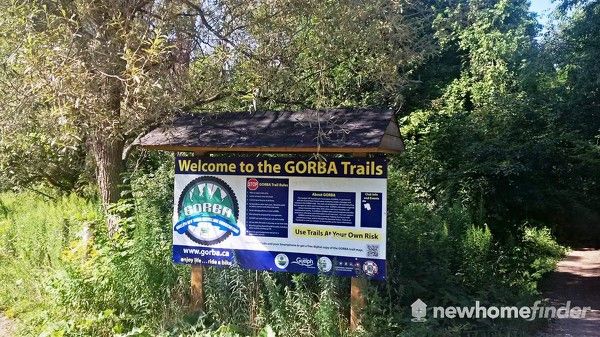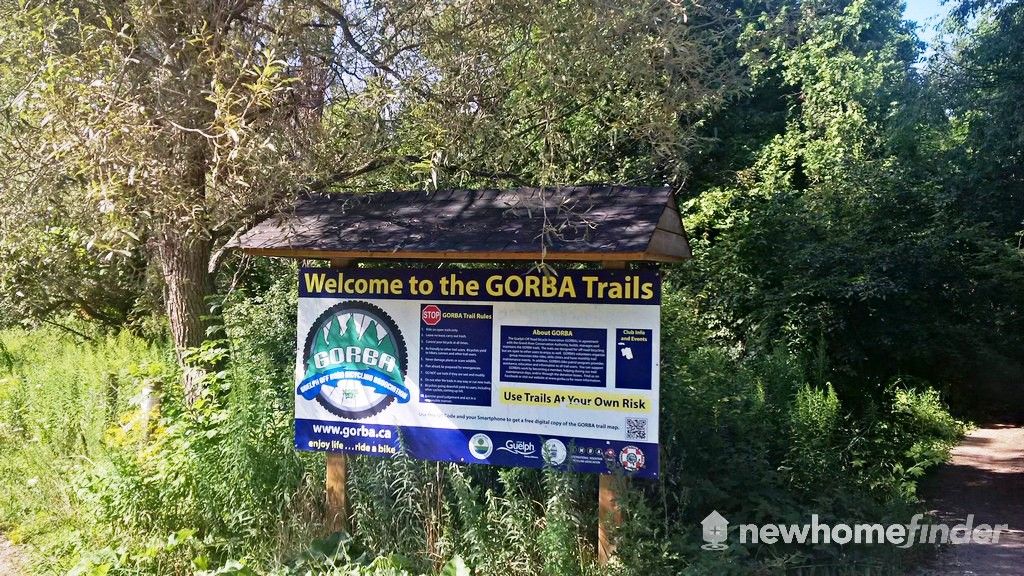 Usshers Creek is a custom estate and currently Granite Homes is offering no charges for modifications to the interior. Granite Homes does not yet have a model or sales centre at the Ussher's Creek site. Instead you can visit 160 Southgate Drive in Guelph just off Highway 6, Monday to Friday and by appointment on weekends.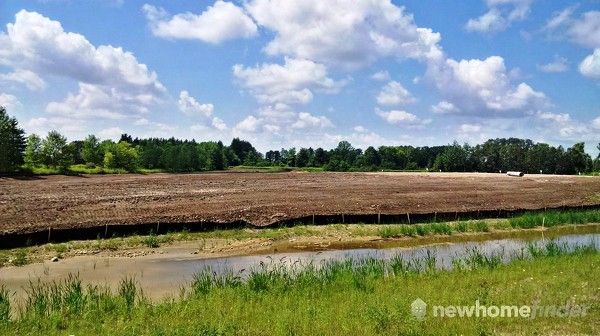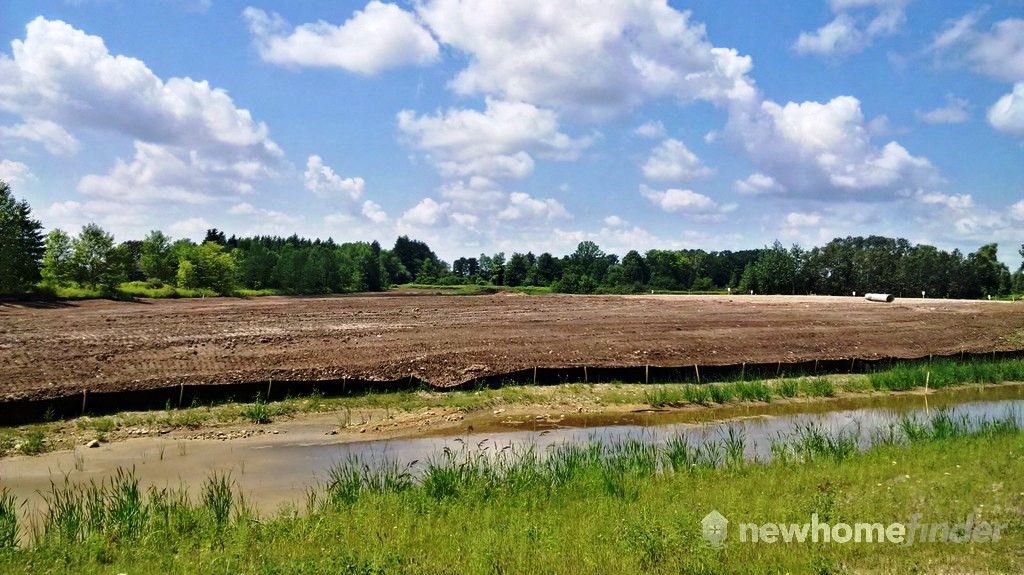 Granite Homes Presentation Centre
| | |
| --- | --- |
| | Presentation centre for Usshers Creek is at Granite Homes head office location |
7 Edinburgh Road South, Guelph, ON
519-222-3988
Appointments Welcome
| | M | T | W | T | F | S | S |
| --- | --- | --- | --- | --- | --- | --- | --- |
| | 9am | 9am | 9am | 9am | 9am | - | - |
| | 5pm | 5pm | 5pm | 5pm | 5pm | - | - |
| | Open | Close |
| --- | --- | --- |
| | 9am | 5pm |
| | 9am | 5pm |
| | 9am | 5pm |
| | 9am | 5pm |
| | 9am | 5pm |
| | - | - |
| | - | - |