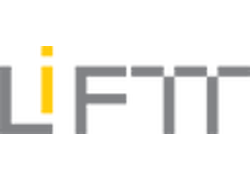 LiFTT in Calgary
Lowrise condominium in Calgary
CALGARY, ALBERTA
LiFTT is a lowrise condominium project built by Vericon Real Estate Ventures and is located in Bridgeland next to Renfrew, a suburb of Calgary, Alberta, Canada. This is one of Calgary's oldest communities and is ranked as one of the most up and coming neighborhoods in the downtown. An incredible location for new home buyers who enjoy a short walk to restaurants, unique shops, connected by friendly family walkways and tree filled parks.
New home model plans at LiFTT by Vericon Real Estate Ventures:
Click on a model in the left column to load its floor plans and images in this box.