See on Map

New Home Developments found inside current map area:

2.7 km

3000 towns & singles in Caledonia

Avalon


by Empire Communities

Avalon by Empire Communities in Caledonia
$409,990- $729,990
1,254-3,220 ft2
Caledonia

14.8 km

250 towns & singles in Binbrook

Summerlea Woods


by Empire Communities

Summerlea Woods by Empire Communities in Binbrook

0-0 ft2
Binbrook

15.6 km

Singles & towns in Ancaster

Astoria Grand


by Losani Homes

Astoria Grand by Losani Homes in Ancaster
$414,900- $439,900
1,288-2,909 ft2
Ancaster

15.7 km

64 detached homes on cul-de-sacs in Ancaster

The Woodlands


by Losani Homes

The Woodlands by Losani Homes in Ancaster
$916,900- $916,900
3,353-3,353 ft2
Ancaster

16.2 km

Towns and Singles in Ancaster

Tiffany Hill


by Rosehaven Homes

Tiffany Hill by Rosehaven Homes in Ancaster
$884,900- $1,089,990
1,687-3,448 ft2
Ancaster

16.2 km

Townhomes in Ancaster

Cortland


by Marz Homes

Cortland by Marz Homes in Ancaster

0-0 ft2
Ancaster

18.6 km

13 lots for singles in Stoney Creek

Hampshire Place


by Silvestri Homes

Hampshire Place by Silvestri Homes in Stoney Creek

0-0 ft2
Stoney Creek

19.9 km

Condos in Hamilton

Scenic Trails


by Starwood Homes

Scenic Trails by Starwood Homes in Hamilton

0-0 ft2
Hamilton

20.7 km

Freehold towns in Stoney Creek

On the Ridge


by Homes by DeSantis

On the Ridge by Homes by DeSantis in Stoney Creek

0-0 ft2
Stoney Creek

21.4 km

Small town living close to Hamilton

Lush


by Empire Communities

Lush by Empire Communities in Stoney Creek

0-0 ft2
Stoney Creek

21.5 km

Two-storey towns with roof top terraces in Stoney Creek

Falling Waters


by Losani Homes

Falling Waters by Losani Homes in Stoney Creek
$489,900- $489,900
1,530-1,530 ft2
Stoney Creek

21.8 km

Stylish towns from the low 300s

Explore Towns


by Branthaven Homes

Explore Towns by Branthaven Homes in Stoney Creek

0-0 ft2
Stoney Creek

22.3 km

Large singles in Hamilton

Vienna Orchards


by Zeina Homes

Vienna Orchards by Zeina Homes in Hamilton
$899,900- $1,249,900
2,671-3,608 ft2
Hamilton

22.7 km

Towns & Singles in Cambridge

Grand River Woods (Cr)


by Crystal Homes

Grand River Woods (Cr) by Crystal Homes in Cambridge

1,240-3,162 ft2
Cambridge

22.7 km

Towns and Singles in Brantford

Brantview Heights


by Liv Communities

Brantview Heights by Liv Communities in Brantford

0-0 ft2
Brantford

23.5 km

Towns, Semis & Singles in Brampton

Echo Park


by Winzen

Echo Park by Winzen in Brantford

0-0 ft2
Brantford

24.5 km

6 estate homes in Dundas

Dundas (ZH)


by Zeina Homes

Dundas (ZH) by Zeina Homes in Dundas
$3,499,999- $3,499,999
0-3,950 ft2
Dundas

24.6 km

Towns and singles in Brantford

Riverwalk East


by Kingwood Homes

Riverwalk East by Kingwood Homes in Brantford

0-0 ft2
Brantford

24.7 km

Detached homes in South Brantford

Riverwalk West


by Kingwood Homes

Riverwalk West by Kingwood Homes in Brantford

3,400-3,400 ft2
Brantford

26.3 km

Towns and Semis in Stoney Creek

On the Ridge (RH)


by Rosehaven Homes

On the Ridge (RH) by Rosehaven Homes in Stoney Creek

0-0 ft2
Stoney Creek

27.8 km

Towns in Winona from the 400's

Life Towns


by Branthaven Homes

Life Towns by Branthaven Homes in Stoney Creek

0-0 ft2
Stoney Creek

28.1 km

2700 towns & singles in Brantford

Wyndfield


by Empire Communities

Wyndfield by Empire Communities in Brantford
$549,990- $549,990
1,008-3,441 ft2
Brantford

28.5 km

Lofts in Brantford

The Lofts


by Surreal Homes

The Lofts by Surreal Homes in Brantford

0-0 ft2
Brantford

31.1 km

Singles in Brantford

The Links


by Country Green Homes

The Links by Country Green Homes in Brantford

0-0 ft2
Brantford

32.1 km

Towns in Grimsby

Azure West


by Marz Homes

Azure West by Marz Homes in Grimsby

0-0 ft2
Grimsby

32.3 km

25 attached towns some with walkouts in Smithville

The Kingsway at Jordan


by Phelps Homes

The Kingsway at Jordan by Phelps Homes in Smithville

0-0 ft2
Smithville

32.5 km

Lakeside condo in Grimsby with floor-to-ceiling windows

Waterview Condos


by LJM Developments

Waterview Condos by LJM Developments in Grimsby

0-0 ft2
Grimsby

33 km

Modern condos and towns by the lake

Odyssey


by Rosehaven Homes

Odyssey by Rosehaven Homes in Grimsby

0-0 ft2
Grimsby

33 km

Near Lake Ontario in Grimsby

AquaBlu


by Homes by DeSantis

AquaBlu by Homes by DeSantis in Grimsby

0-0 ft2
Grimsby

33 km

On Lake Ontario in Grimsby

Aquazul


by Homes by DeSantis

Aquazul by Homes by DeSantis in Grimsby

0-0 ft2
Grimsby

40.9 km

Towns & singles in Beamsville

Cachet Beamsville


by Cachet Estate Homes

Cachet Beamsville by Cachet Estate Homes in Beamsville

0-0 ft2
Beamsville

45.8 km

Singles in Ayr

Ayrshire Ridge


by WrightHaven Homes

Ayrshire Ridge by WrightHaven Homes in Ayr

2,245-2,245 ft2
Ayr

53.6 km

36 luxury bungalows in Pelham

Davis Heights


by Lucchetta Homes

Davis Heights by Lucchetta Homes in Fonthill

0-0 ft2
Fonthill

53.9 km

Singles in Oxford County

Oxford's Camelot


by BGS Homes

Oxford's Camelot by BGS Homes in Norwich

0-0 ft2
Norwich

54.7 km

25 singles and towns in Fonthill

Ryan's Grove


by Lucchetta Homes

Ryan's Grove by Lucchetta Homes in Pelham
$499,900- $607,900
1,600-2,140 ft2
Pelham

58.1 km

Singles & towns in Thorold

Merritt Meadows


by Rinaldi Homes

Merritt Meadows by Rinaldi Homes in Thorold

1,570-2,828 ft2
Thorold

59.4 km

Luxury towns and condos in St. Catharines

Arbour Vale


by Pinewood Niagara Builders

Arbour Vale by Pinewood Niagara Builders in St. Catharines

0-0 ft2
St. Catharines

59.8 km

Detached Homes in Plattsville

Plattsville Estates


by Claysam Homes

Plattsville Estates by Claysam Homes in Plattsville

2,200-2,200 ft2
Plattsville

59.9 km

Singles and towns in Welland

Hunters Pointe


by Lucchetta Homes

Hunters Pointe by Lucchetta Homes in Welland
$499,900- $599,900
1,375-1,405 ft2
Welland

60.7 km

43 singles and towns in St. Catharines - 6 units left

Merritton Commons


by Phelps Homes

Merritton Commons by Phelps Homes in St. Catharines

0-0 ft2
St. Catharines

62.1 km

Freehold bungalow towns in St. Catharines

The Enclave


by Cosmopolitan Homes

The Enclave by Cosmopolitan Homes in St. Catharines

0-0 ft2
St. Catharines

62.8 km

Singles in Woodstock

Neighbourhoods of Devonshire


by Claysam Homes

Neighbourhoods of Devonshire by Claysam Homes in Woodstock

2,224-2,224 ft2
Woodstock

65.7 km

Singles in SW Niagara Falls

German Village


by Silvergate Homes

German Village by Silvergate Homes in Niagara Falls

0-0 ft2
Niagara Falls

65.8 km

Condos and singles in Woodstock

Rembrandt Estates


by Rembrandt Homes

Rembrandt Estates by Rembrandt Homes in Woodstock

0-0 ft2
Woodstock

66.5 km

Imagine


by Empire Communities

Imagine by Empire Communities in Niagara Falls
$216,990- $729,990
1,254-3,619 ft2
Niagara Falls

68.1 km

Singles in Tilsonburg

Brookside Community


by Hayhoe Homes

Brookside Community by Hayhoe Homes in Tilsonburg

0-0 ft2
Tilsonburg

Featured in Caledonia
Avalon is a new home development by Empire Communities located in Caledonia, Ontario, Canada. Empire promises to release a selection of townhomes and single detached homes here ranging from 1200 to...
Learn more
See on Map
Here is your opportunity to LIV on the edge of Brantford at Brantview Heights! Coming in 2017 with easy access, this community is situated at Elgin Street & Garden Avenue, in the most accessible pa...
Learn more
See on Map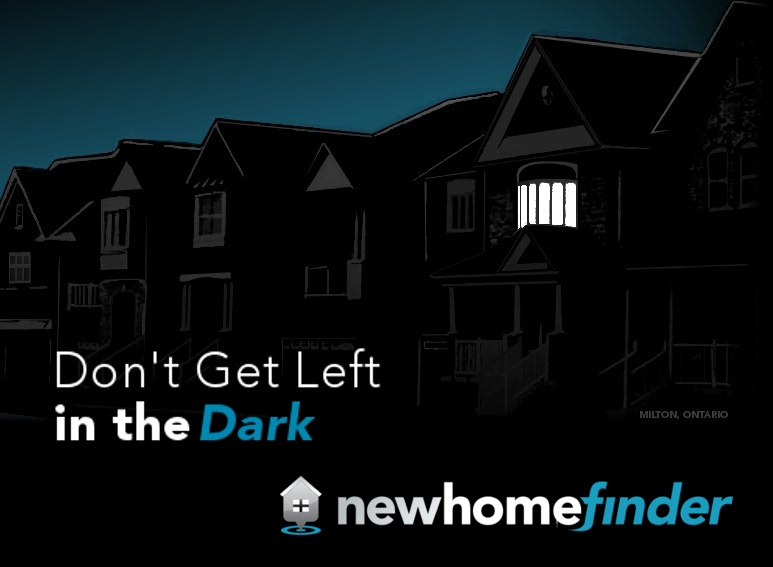 Residences at Hunters Pointe is rich with activities and amenities, ideal for independent adults who value a vibrant social and physically active lifestyle. An impressive 14,000 sq.ft. amenity-fill...
Learn more
See on Map