KITCHENER, ONTARIO
Inspiration at Doon is located in south-west Kitchener in the Doon South neighbourhood. Eastforest has designed 3 model townhomes here which range in size from 1352 to 1478 square feet.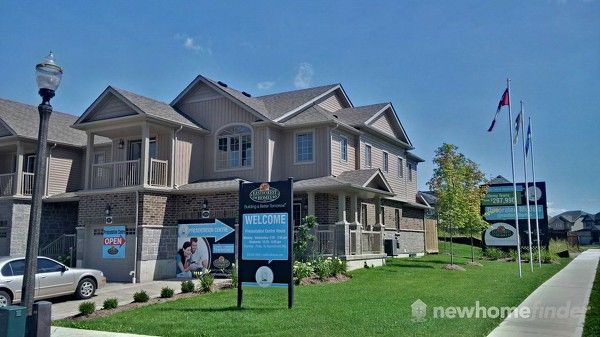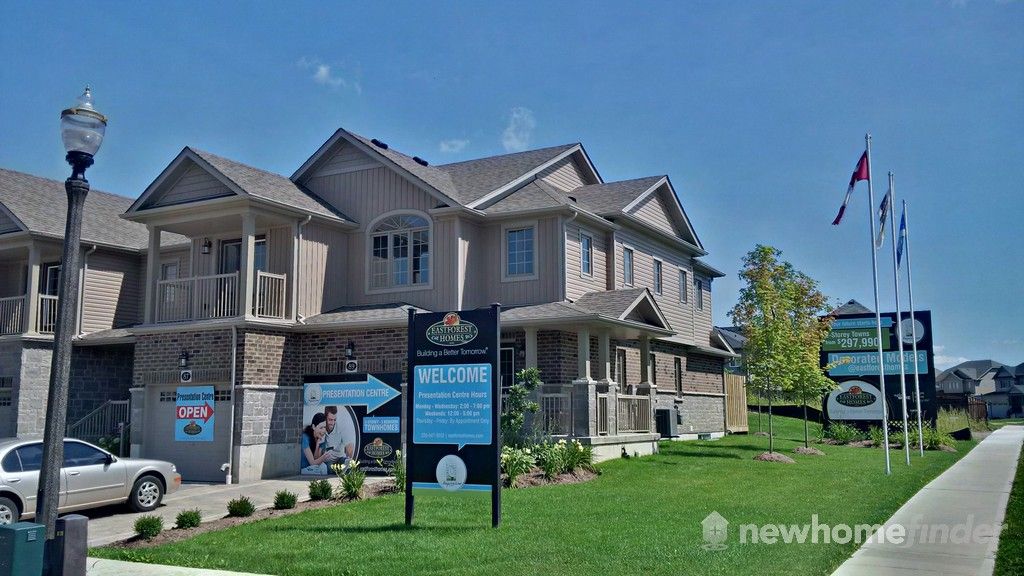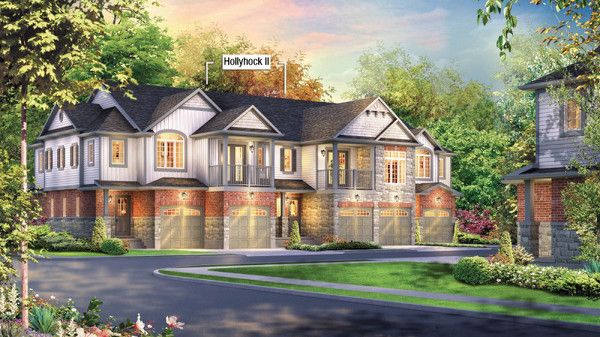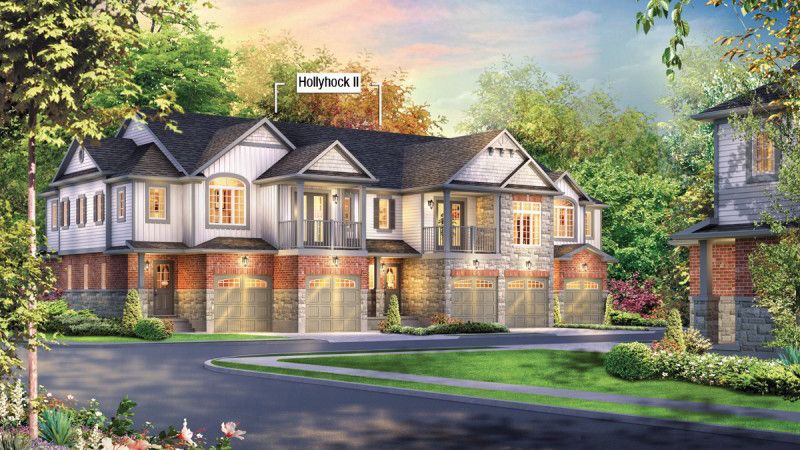 Eastforest townhomes at Inspiration at Doon
There are many trails in the area. Tilts Bush is a protected conservation area in Doon South that consists of lush forest, the Strasburg creek and wetland. You can find parking and a trailhead on Anvil Street off Doon Mills Drive.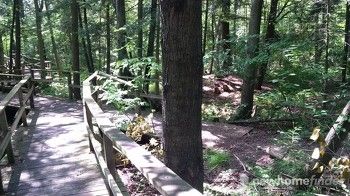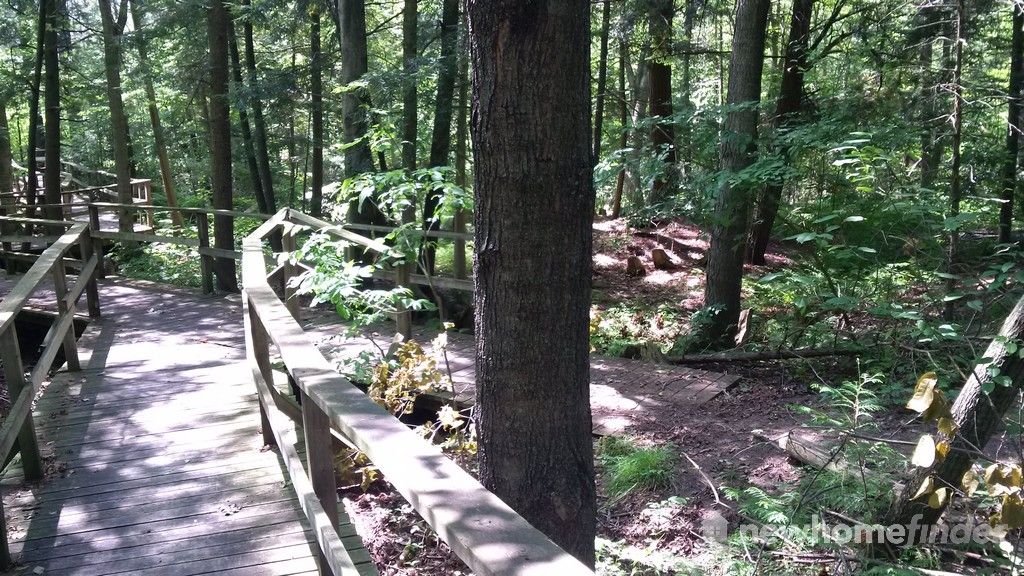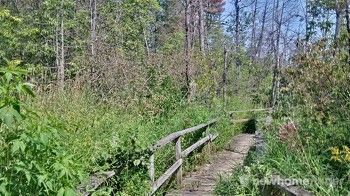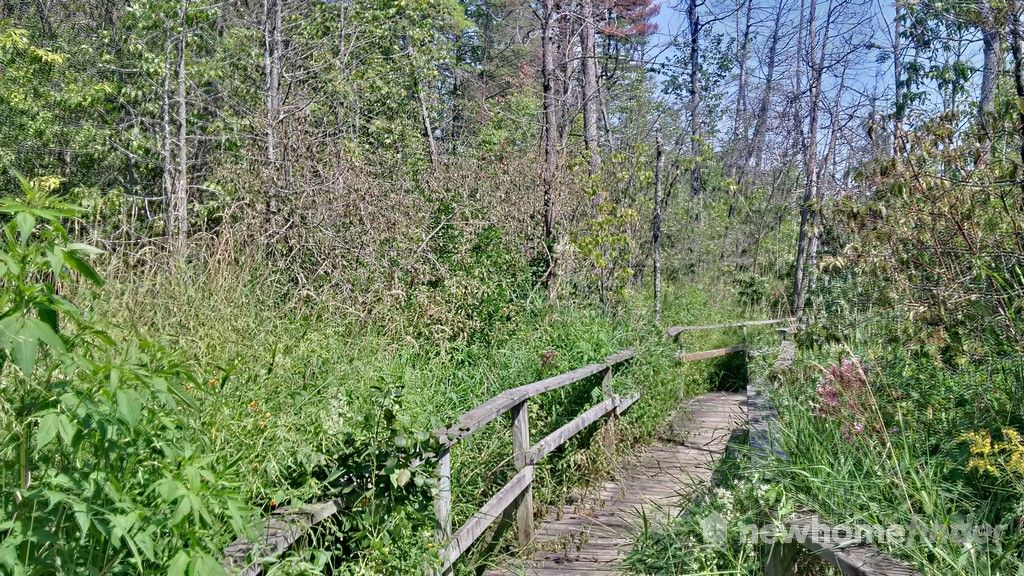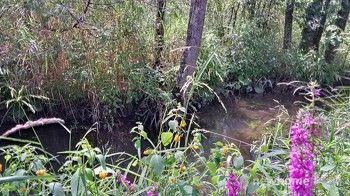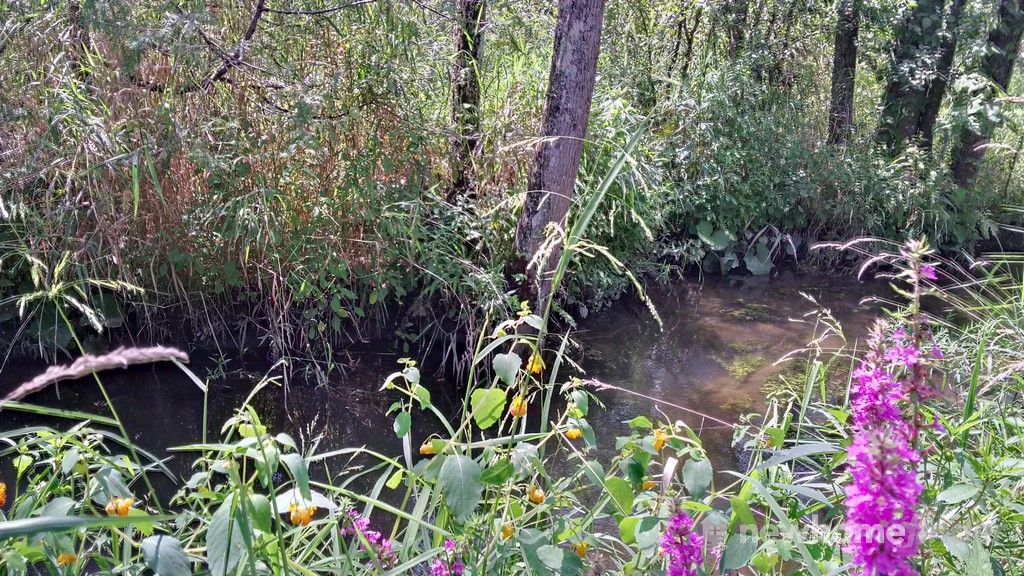 Tilts Bush and Strasburg Creek
Next to Tilts Bush and running parallel to it, you will find Doon Creek Protected Area. This area also features a boardwalk and can be accessed off Doon Mills Drive as well.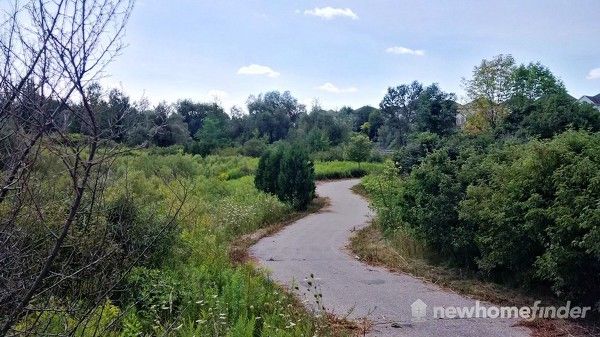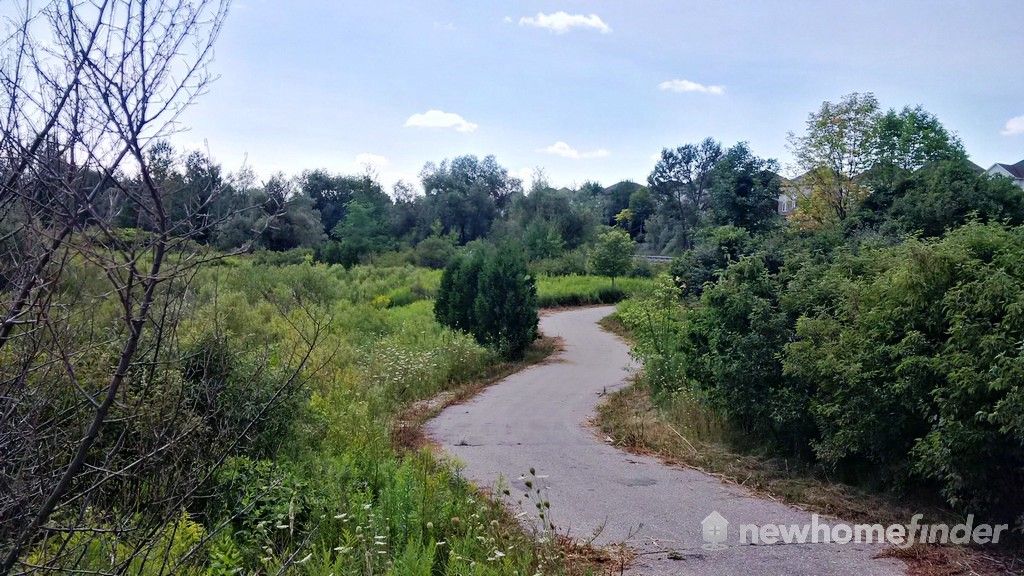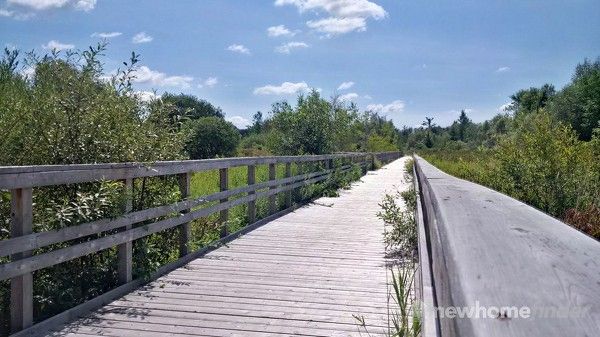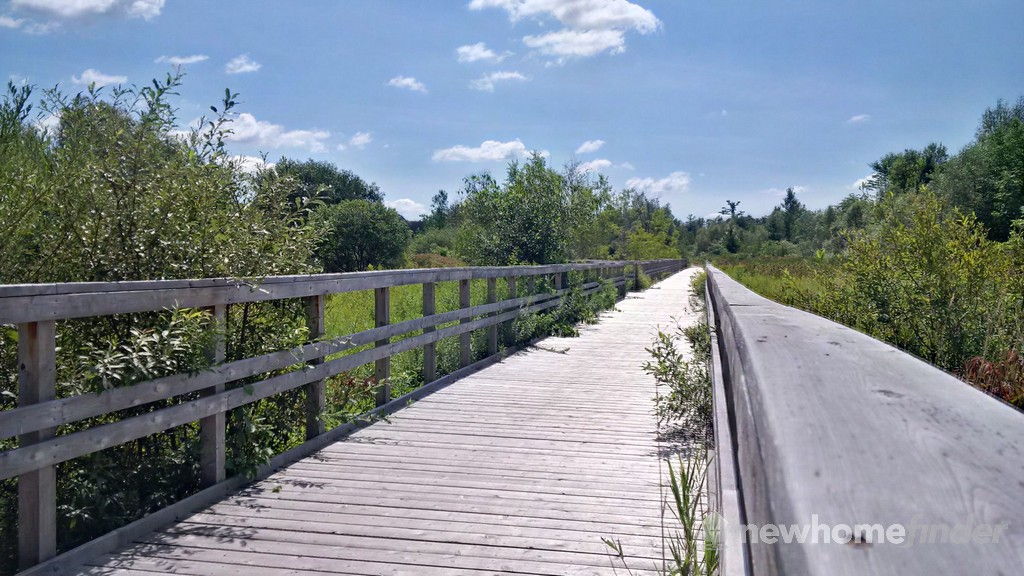 Doon Creek Natural Area
Possibly the most significant feature in this area is the Walter Bean Trail. The Walter Bean Trail forms part of the Grand River Trail system, and follows the large meandering Grand River as it passes through areas of Kitchener. The Grand River is popular with kayakers and canoeists. You can find parking at Doon Mills Drive and Homer Watson Boulevard.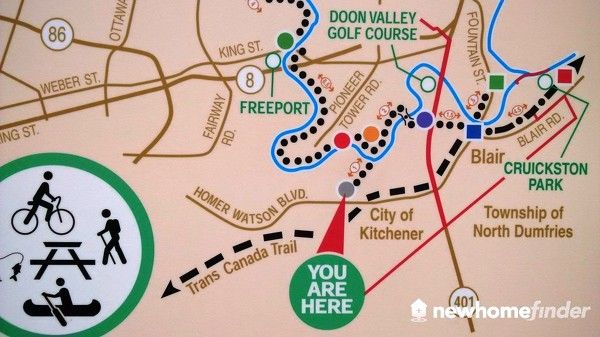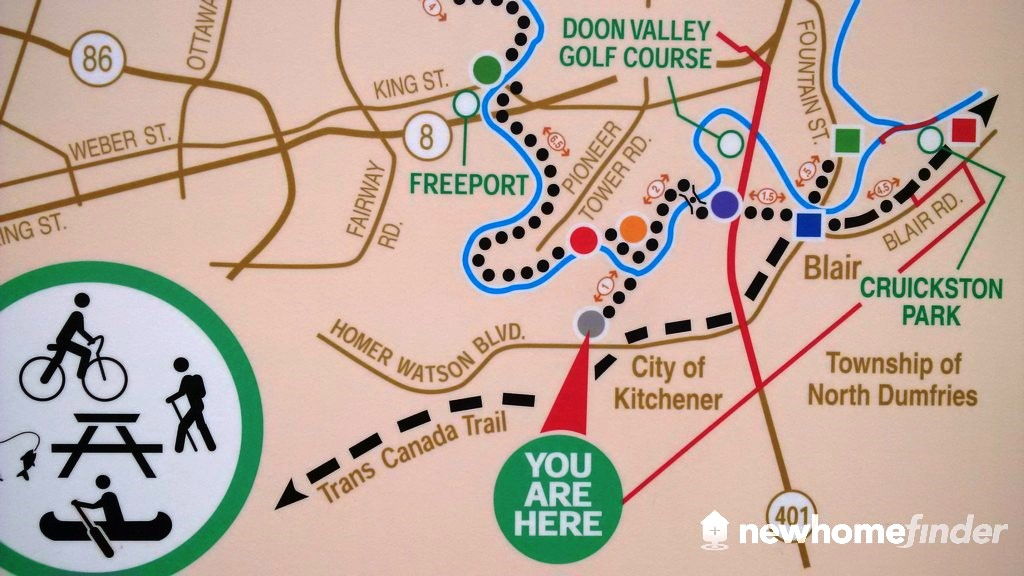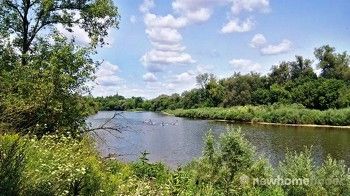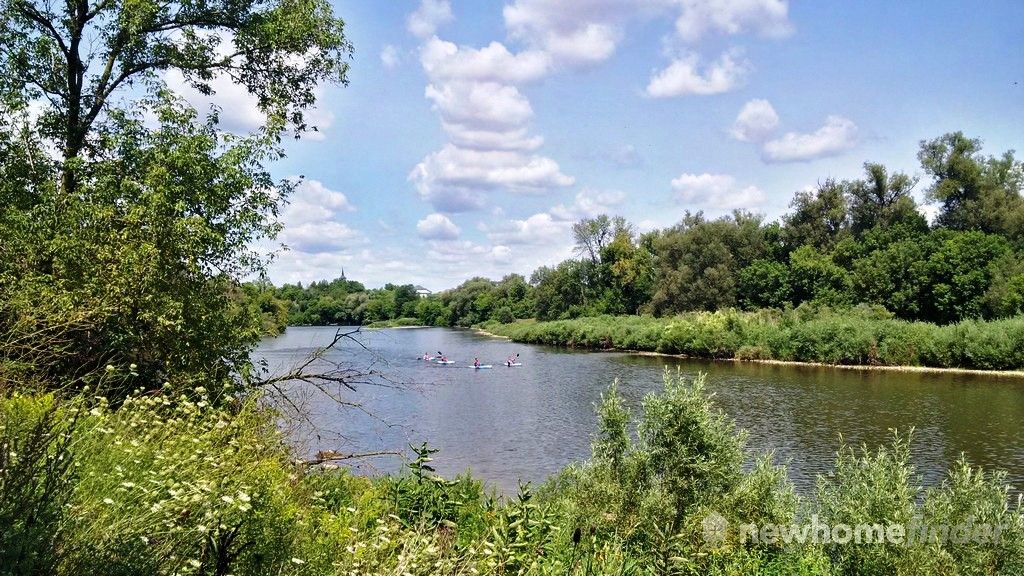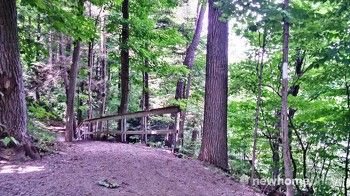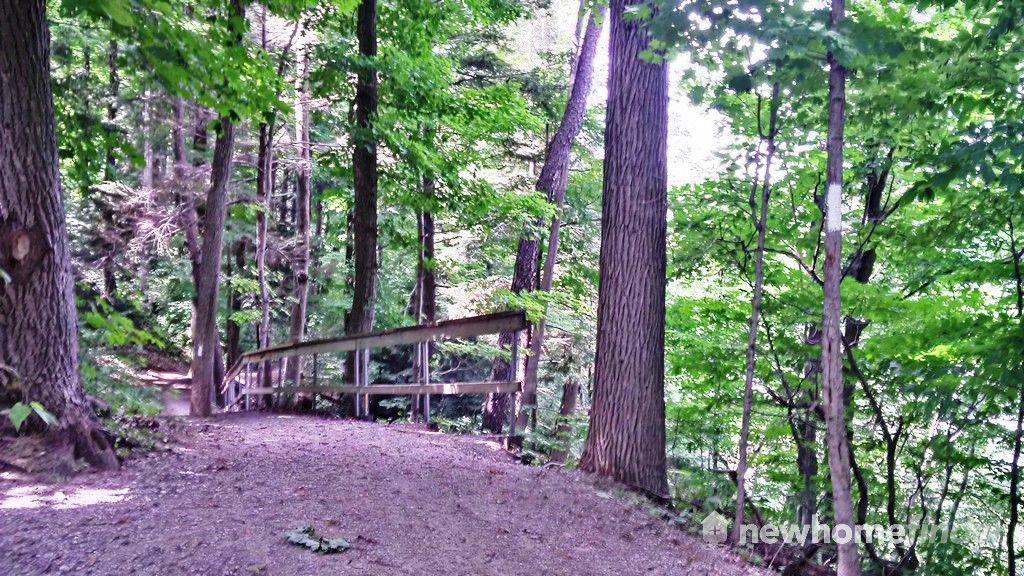 Walter Bean Trail / Doon Mills / Grand River
Doon South is also has convenient access to Conestoga College, a technical education school located at the 401 and Homer Watson Boulevard. Also nearby at Highway 8 and 401 is a Costco Wholesale and many other large retailers.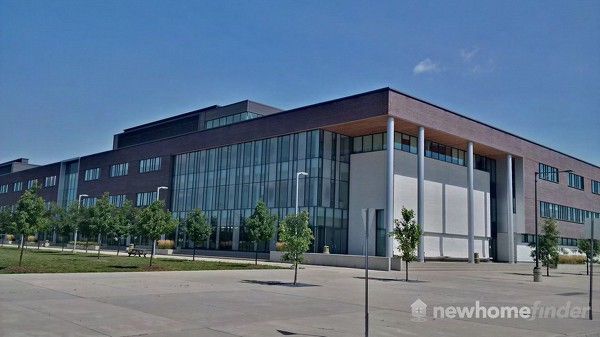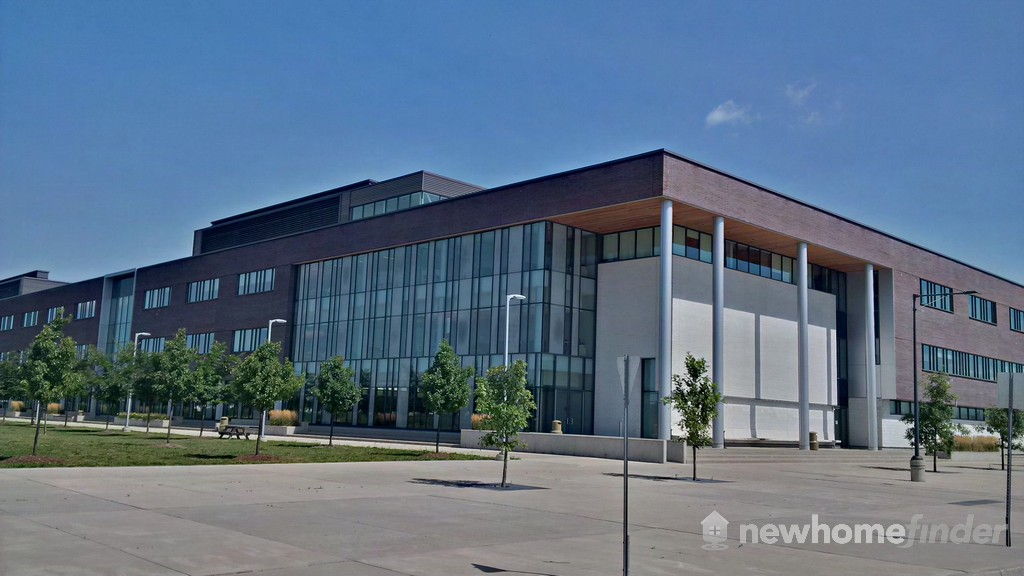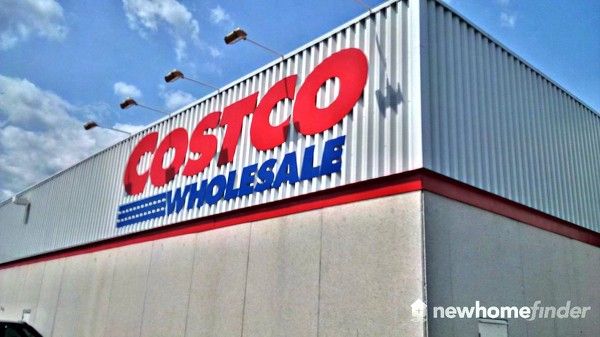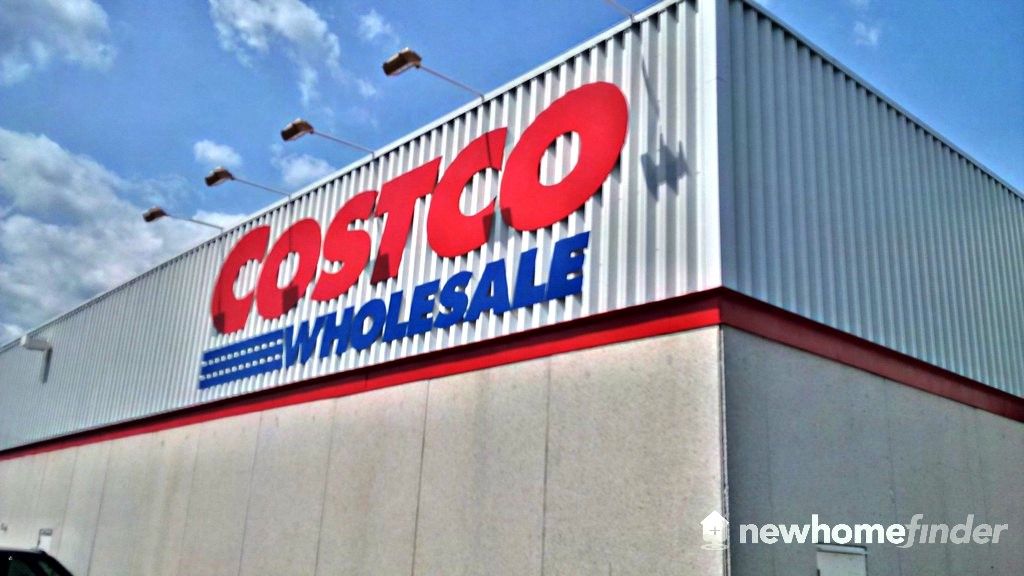 Conestoga College / Costco Wholesale
Eastforest Homes has a number of developments in Doon South. The Inspiration at Doon offers new home buyers the rare opportunity to get into a nice sized home at an affordable price. Eastforest Homes has a presentation centre on Meadowridge Street that is open Saturday to Wednesday.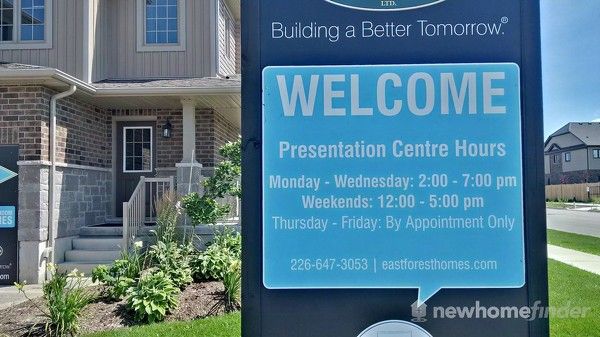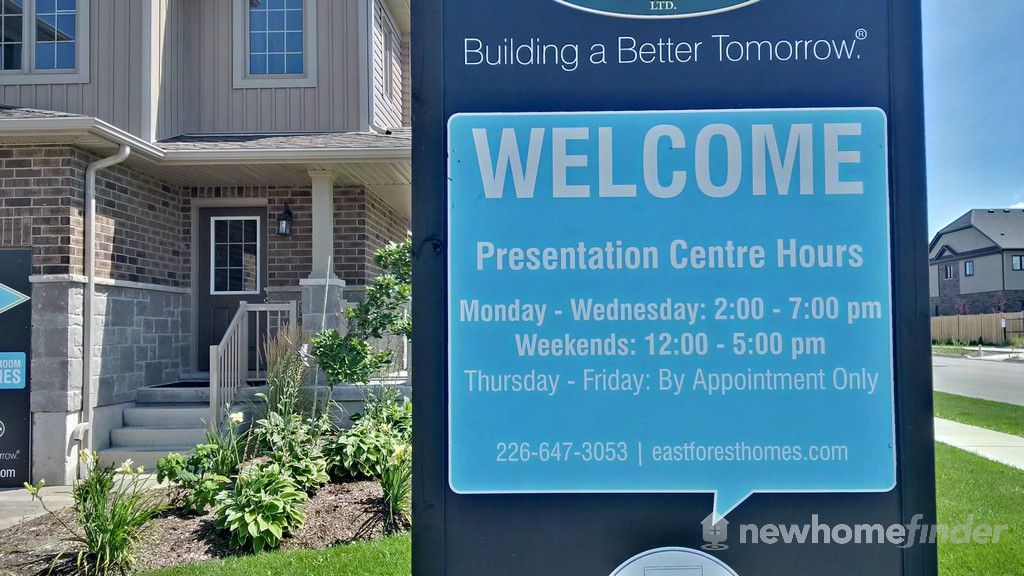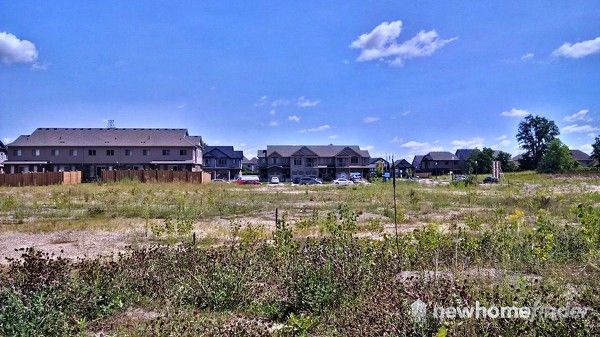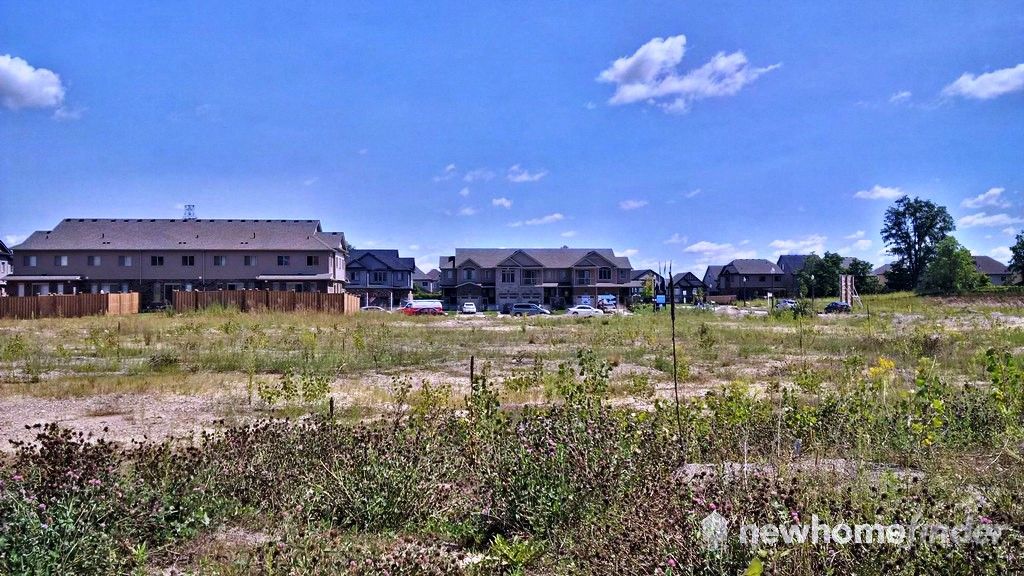 Eastforest Homes Presentation Centre on Meadowridge
Inspiration Presentation Centre
| | |
| --- | --- |
| | At Thomas Slee Drive and Meadowridge St |
89 Meadowridge Street Kitchener, ON
226-643-3053
Drop-in anytime when open
| | M | T | W | T | F | S | S |
| --- | --- | --- | --- | --- | --- | --- | --- |
| | 2pm | 2pm | 2pm | - | - | 12pm | 12pm |
| | 9pm | 9pm | 9pm | - | - | 5pm | 5pm |
| | Open | Close |
| --- | --- | --- |
| | 2pm | 9pm |
| | 2pm | 9pm |
| | 2pm | 9pm |
| | - | - |
| | - | - |
| | 12pm | 5pm |
| | 12pm | 5pm |
Open today